'Jurassic World' Easter Egg Could Hint At Jeff Goldblum's Return To The Franchise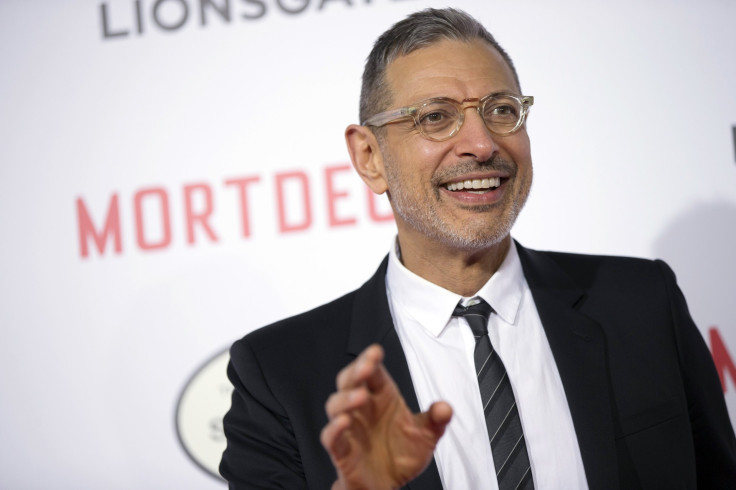 Although we're still several months away from the release of "Jurassic World," the film is engaging in some pretty cool viral marketing. The latest comes in the form of a literal Easter egg that teases the return of a major character from the original films.
Previously, a website for the fictional company that supposedly owns the "Jurassic World" theme park launched as a companion site to the movie. It contained traveler information, coming attractions and a bio of all the dinosaurs that can be expected in the new film – including the dreaded Indominus Rex. To keep its creative marketing streak alive, the film's official Twitter account revealed an impressive Easter egg over the weekend -- literally.
The ominous tweet contains what are presumably eight dinosaur eggs. On each one is a QR code that can be scanned with an average smartphone. According to UPROXX, most of the codes bring you to screen shots from the film that have previously been revealed. However, if you're able to get your scanner to read the most prominent code in the photo, it will take you to an image that contains the real Easter egg: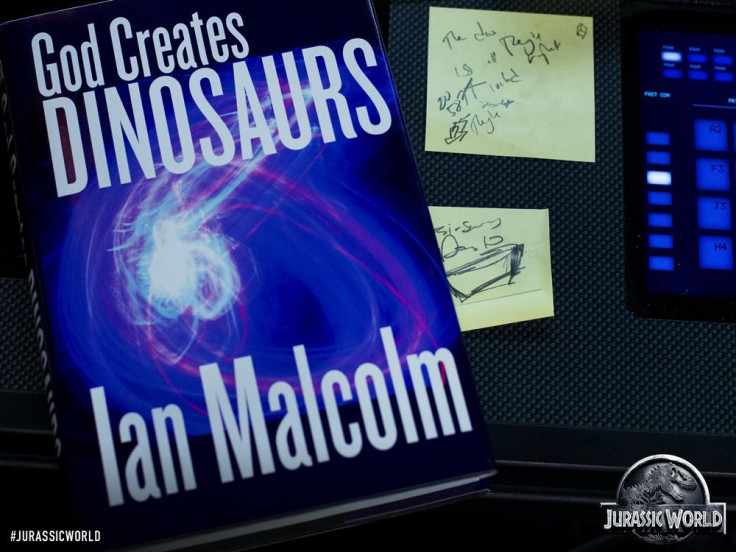 Does that author's name look familiar? If so, it's because Ian Malcolm is one of the more prominent names in the "Jurassic" franchise. The character was portrayed by Jeff Goldblum in the first movie and again in sequel, "The Lost World: Jurassic Park," in 1997. As CinemaBlend notes, the title of the book is homage to the first movie as well. When Malcolm and the group are waiting to see a dinosaur, he utters the famous line:
"God creates dinosaurs. God destroys dinosaurs. God creates man. Man destroys God. Man creates dinosaurs."
The news has caused many people to suspect that "Jurassic World" is trying to tee up the return of Goldblum's character in the 2015 movie. It would make sense as, despite the small title change, the new movies takes place in the same universe as the previous three. "Jurassic World" will be set 22 years after the original and will introduce new cast members played by Chris Pratt, Bryce Dallas Howard, Ty Simpkins and Vincent D'Onofrio. While the movie will most likely focus on them, it would certainly be a nice cherry on top to bring back such a fan-favorite character from Steven Spielberg's original.
As ScreenRant points out, it's not as though the 62-year-old actor is opposed to dusting off his old roles from the 1990s. It has been confirmed that he'll reprise his role as David Levinson in Roland Emmerich's "Independence Day" sequel, slated for 2016.
What do you think? Would you want to see Goldblum return to the "Jurassic" franchise? Comment below or tweet your thoughts to @TylerMcCarthy.
© Copyright IBTimes 2023. All rights reserved.
FOLLOW MORE IBT NEWS ON THE BELOW CHANNELS