Justin Bieber Accuses Paparazzi Of Shooting Underneath Wife Hailey Baldwin's Skirt: Report
KEY POINTS
Justin Bieber and Hailey Baldwin went to The Nice Guy restaurant on Thursday
Bieber confronted the paparazzi because he thought they were trying to take under-skirt photos of his wife
The photographers denied Bieber's allegation and an eyewitness said there was no intention of getting such snaps
Justin Bieber showed how protective he is as a husband to his wife Hailey Baldwin in an outing last week.
The couple went to The Nice Guy restaurant and lounge in West Hollywood, Calif. Thursday. During the outing, the "Yummy" singer was annoyed when the paparazzi swarmed and quickly took photos of them.
After Bieber and Baldwin entered the doors and it started closing, he turned around and opened the doors again to confront the photographers. He remained calm but sounded a bit annoyed when he spoke with them, according to E! News.
"Are you guys shooting underneath her skirt?" the singer asked them.
"Oh my god, please, Justin," one photographer responded.
"Why would someone shoot under her skirt?" another asked.
"That's the question, right?" Bieber answered back.
One photographer wondered, "Why would we do that?" while another added, "Come on bro look at the videos...Hey bro, I hope you have a good night, man. Bro, bro, bro, no one would do that, brother."
A source who witnessed the incident told E! News that no one was trying to get any up-the-skirt photos. However, the photographers had to go underneath a curtain barrier set up on the sidewalk to get shots of them. But then again, there was no intention of getting an under-skirt shot.
Bieber and Baldwin have been enjoying their time together after he released his sixth studio album, "Justice." Last weekend, they were photographed walking on a beach in Turks and Caicos.
The 24-year-old model was stunning in her multi-color floral bikini which she accessorized with layered gold necklaces. She was holding a drink while laughing alongside Bieber who went topless and sported navy sim trunks and a baseball cap.
They were also seen outside of Nobu Malibu wearing comfortable athleisure outfits. The "Baby" crooner sported a gray Fear of God Essentials sweatpants and a Drew House tie-dye hoodie. Meanwhile, Baldwin opted for a Staycoolnyc Deco Fleece sweatshirt, pink biker shorts and black sunglasses.
Bieber shared in a previous interview his wife's influence in his new album.
"One thing that has been so helpful is my wife is so by the book. She's so structured and routine and so responsible," he said before adding that she helped him "realize that I either take responsibility for this or else I'm not going to be able to sustain a certain lifestyle that I want."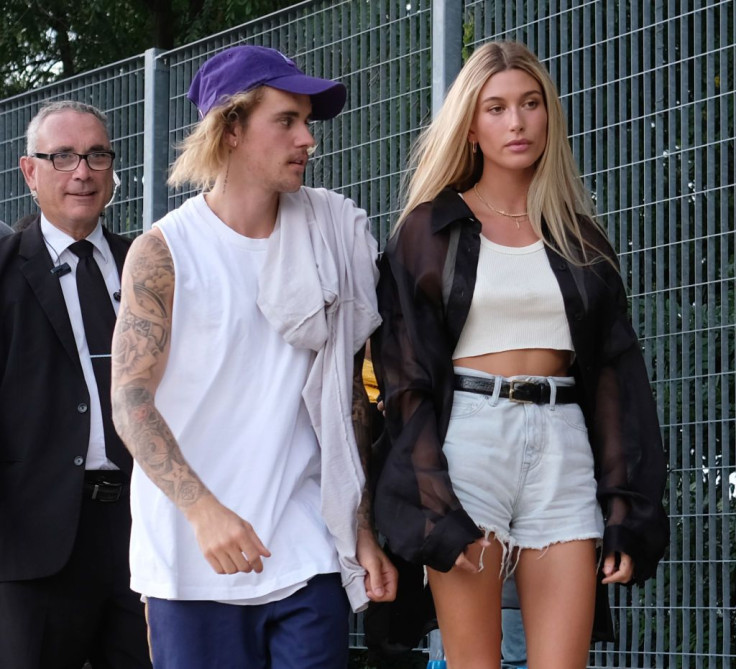 © Copyright IBTimes 2023. All rights reserved.