Justin Bieber Apologizes To Bill Clinton For Abusing Him While Urinating In Mop Bucket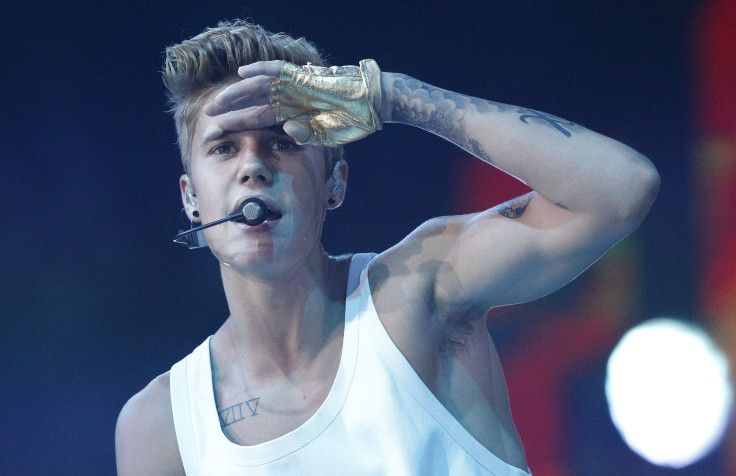 Justin Bieber did damage control on Wednesday when he rang up former President Bill Clinton and apologized, E! News said, after TMZ released a video of the singer urinating in a mop bucket and saying "F--k Bill Clinton."
The video, which was taken earlier this year, but released on Wednesday, shows Bieber and his friends leaving a nightclub in an inebriated state. The clip shows Bieber urinating in a mop bucket used for cleaning kitchen floors, and spraying cleaning liquid on a photo of Bill Clinton saying "F*** Bill Clinton!"
"@billclinton thanks for taking the time to talk Mr. President. Your words meant alot. #greatguy," Bieber wrote, after Bieber apologized to the former President for his actions.
"If that is the worst thing you have ever done, all is well," Clinton is believed to have said, according to E! News.
Bieber is also said to have told Clinton that he would love to contribute to the Clinton Global Initiative, an organization that promotes development projects. According to E! News, Clinton asked the Canadian teen sensation to focus on humanitarian work, and also to exercise caution while choosing friends as it is believed that Bieber's urinating video was leaked by one of his friends.
Referring to the incident, Bieber wrote on his Twitter account that "in life u will make mistakes and people will try and tear u down...but u gotta stay positive. Stay strong..and learn to be better..and.....always live to serve others and The Lord. #growingeveryday."
Bieber has also come under attack from fans of the Chicago Blackhawks for standing on the team's logo during a photo shoot in the team's locker room. While a number of fans took to Twitter to vent out their ire at the singer for "disrespecting" the logo, the Blackhawks have been forgiving.
A representative for the hockey team told TMZ that Bieber "did accidentally step on the logo but was immediately asked to step off and was extremely sorry as soon as he realized what he did."
© Copyright IBTimes 2023. All rights reserved.