Justin Bieber To Be Prosecuted For Spitting On Neighbor? Sheriff's Dept Says Singer Shows 'Disregard For The Law'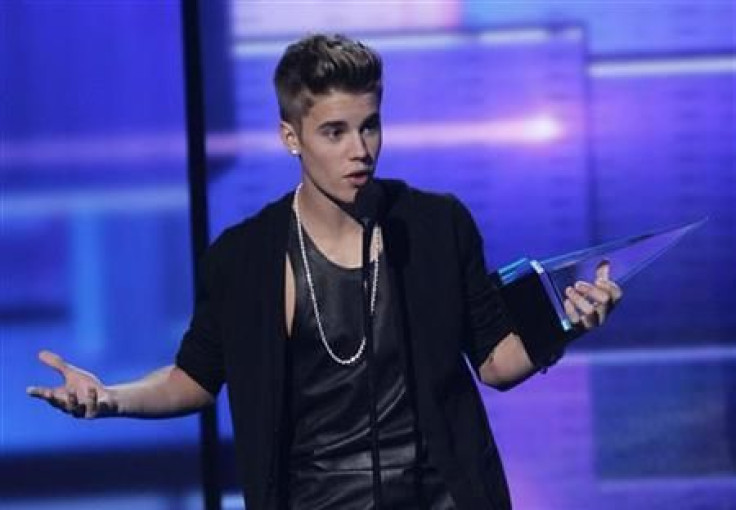 Justin Bieber will likely be prosecuted for spitting on his neighbor, if the Los Angeles County district attorney's office heeds the recommendation of the county sheriff's department.
Law-enforcement sources told TMZ that the sheriff's department plans to recommend charging the 19-year-old pop star with criminal battery once it concludes its investigation.
Bieber's most recent brush with the law took place last week when a fellow resident of his Calabasas neighborhood complained about the singer's reckless driving. The neighbor, who has not yet been identified, told police that Bieber drove his Ferrari for a lap through their gated community at roughly 100 mph on a Tuesday morning. The man told police that when he entered Bieber's property and said "You can't drive like this!" Bieber responded by spitting in his face and threatening him.
"The neighbor has complained Mr. Bieber spit on him and made some threats," sheriff's department representative Steve Whitmore told the Los Angeles Times. "Mr. Bieber's people say that it did not happen. Obviously, our detectives will determine what happened and take appropriate action."
Although the status of the investigation is ongoing, sources with knowledge of the incident told TMZ that the sheriff's department has already arrived at a decision, partly based on the fact that Bieber has previously demonstrated "a pattern of disregard for the law."
Sources told the publication that the sheriff's department considers Bieber's other recent missteps, including several other complaints of reckless driving and scuffles with the paparazzi, as supporting evidence that he is going down a "dangerous path" and needs professional help.
The "Beauty and the Beat" singer reportedly got into another heated altercation with a photographer outside his concert venue in London three weeks ago. The photographer allegedly made some rude comments to Bieber when the singer touched him, and Bieber reportedly responded by telling him that he would "beat the [expletive] of you."
Bieber later explained the situation to his Twitter followers, with a couple of tweets:
© Copyright IBTimes 2023. All rights reserved.