Justin Bieber Stolen Laptop Hoax, 'Believe' Singer Releases 'Beauty And A Beat' Video Amid @Gexwy Scandal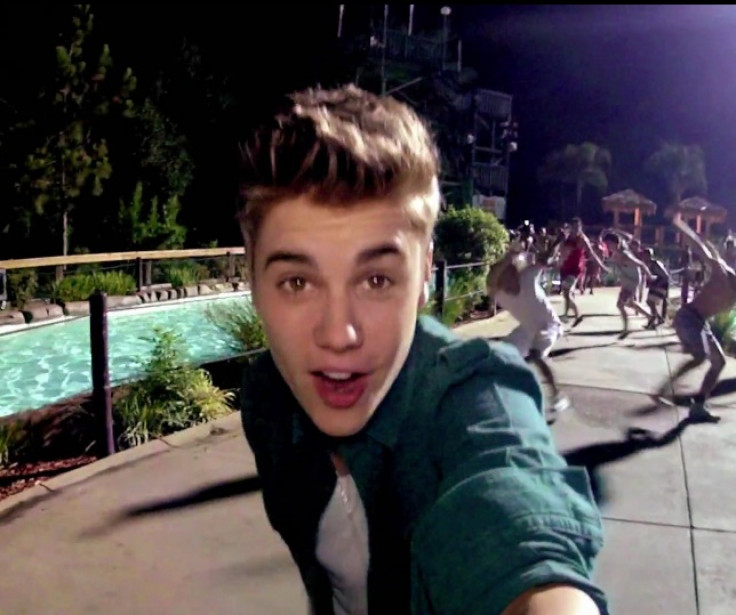 Justin Bieber just pulled a fast one on all of his 28 million Twitter followers! The stolen camera and computer scandal that has been driving social media sites crazy the past week has all turned out to be a hoax to promote Bieber's new music video for his next single, "Beauty and a Beat."
The "Beauty and a Beat" video hoax all started on Tuesday when the 18-year-old pop phenom took to Twitter earlier this week claiming his personal laptop and camera were stolen from his tour manager's office while he was in Washington giving a performance in Tacoma Dome.
"Sucks when u take personal footage and people dont respect your privacy. yesterday during the show me and my tour manager josh had some stuff stolen. really sucks. people should respect other's property [sic]," Beiber tweeted.
"I had a lot of personal footage on that computer and camera and that is what bothers me the most. #lame #norespect," he went on to say.
Just days later, an unidentified person claimed responsibility via Twitter for stealing and possessing Justin Bieber's computer and camera.
Identified by the Twitter handle @gexwy, the person controlling the account, now known to have been the "Believe" singer the whole time, tweeted all day Thursday, implying that he or she has possession of Bieber's stolen materials.
@gexwy even went as far as to post a Bieber home video apparently gotten off the stolen camera.
"good job with the password protected @justinbieber. weak," @gexwy tweeted.
After some back and forth between the account and Bieber's real Twitter account, which currently claims a following of 28,904,353 fans, @gexwy wrote that more personal footage would be released on noon Friday.
Beliebers, as Justin's fans are called, flooded the social media site in anticipation for the video, with some even predicting that the whole thing was a hoax to promote Justin's new video. The fans were exactly right!
At noon on Friday, Justin presented the video via the @gexwy Twitter handle with some preliminary tweets via his actual Twitter account.
"since i was 14 i have had a lot of things said about me, from dying, to taking hormones, to dying again, to stuff about my family..." Bieber tweeted.
"to saying i had a baby with a woman i never even met. nude pics, drugs, my family, my character...but today...today i get to be in on it..." Selena Gomez's boyfriend added.
As soon as fans saw the tweets, they knew they had been had.
The hoax is likely to be the talk of many media sites, with the video likely to rank highly among Bieber's most watched.
Check below to see Justin Bieber's new for video for "Beauty and a Beat"
© Copyright IBTimes 2023. All rights reserved.