Justin Bieber Wants To 'Start Trying' For A Baby: See Wife Hailey's Response
KEY POINTS
Justin Bieber discussed having kids with Hailey Baldwin in the Prime Video documentary "Justin Bieber: Our World"
The singer asked his wife if they could start trying for a child at the end of 2021
The couple previously said they were in no rush to have kids
Justin Bieber is ready to start a family with his wife Hailey Baldwin.
Bieber, 27, who has been married to his 24-year-old model wife for three years, revealed his desire to have a baby in Amazon Studios' Prime Video documentary "Justin Bieber: Our World," which was released Friday, People reported.
In one scene, Bieber told his wife during a conversation that he would like to "squish out a nugget" this year.
"My intention for 2021 is to continue to set goals and have fun while doing them. Make sure I put my family first and hopefully we squish out a nugget," he told Baldwin as the two spoke the morning before his New Year's Eve 2020 concert.
"In 2021?" asked the model. Bieber clarified that he wanted to "start trying" at the end of 2021.
"We shall see," Baldwin responded.
Baldwin and Bieber have talked about having children in previous interviews. However, they both made it clear that they were in no rush to have a baby.
"I love kids and I can't wait to have my own," the model told Vogue Arabia in 2018. "I would say that now, that's a closer reality, but definitely not anytime soon."
In July 2019, Bieber wrote to Baldwin, "I'm not in a rush. I just wanna enjoy you by yourself for a while!"
The pop star was also asked about when he and his wife plan to have kids during his appearance on "The Ellen DeGeneres Show" in December last year.
According to Bieber, he would love to have "a little tribe," but as for the exact number of children they'd have, he'll leave it up to his wife.
"It's her body and whatever she wants to do," Bieber said, adding that "Hailey still has some things she wants to accomplish as a woman. And I think she just wants to—yeah, I think she just is not ready yet, and I think that's OK."
One star who predicted that Bieber and Baldwin would welcome a little one this year was Dwayne Johnson, who commented on a photo of the singer carrying his niece Iris: "This image pretty much seals the deal. Fully expect you and [Hailey] to have a baby in 2021."
In July, Bieber sparked rumors that his wife is pregnant with their first child when he posted a snap of them with the caption, "Mom and dad."
However, Baldwin immediately shut down the rumors, commenting on her husband's post: "I think you should maybe change this caption to *Dog Mom and Dad* before anyone gets it twisted."
But their fans are already very excited to see their kids. "We want baby Biebers," one commented.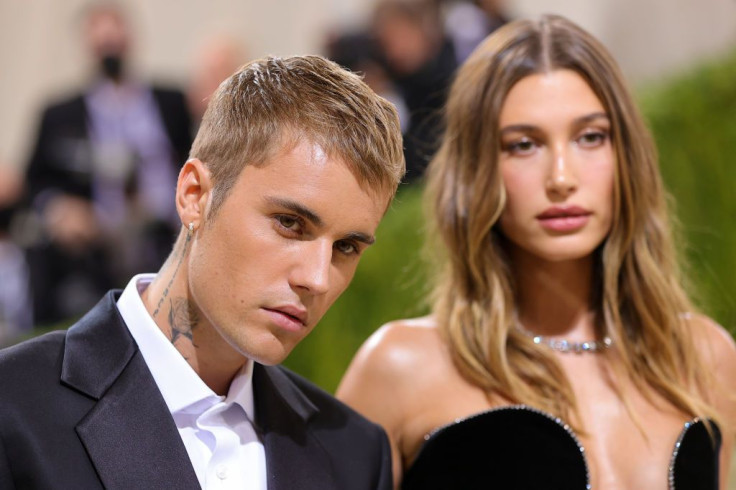 © Copyright IBTimes 2023. All rights reserved.