Juventus vs. Monaco 2015: Prediction, Team News, Probable Lineups For Champions League Leg 2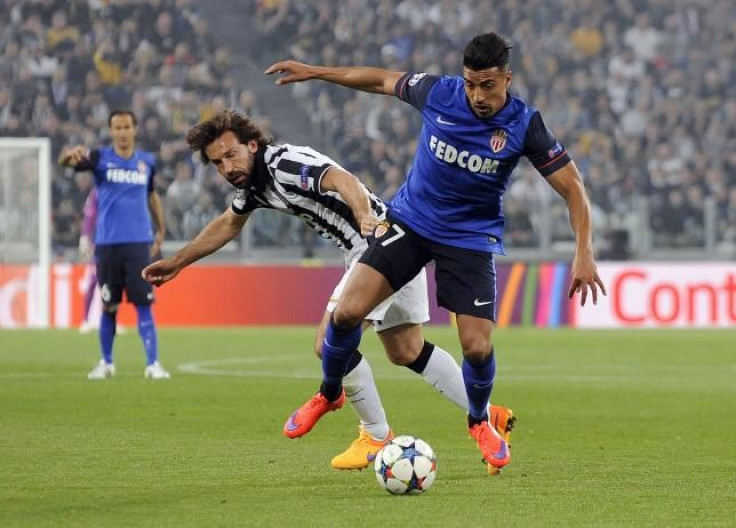 Staring down fairly equal and lengthy absences from the Champions League's final two rounds, Juventus and Monaco look to punch their respective tickets to the semifinals in the second leg of their quarterfinal matchup Wednesday night at Stade Louis II.
The Old Lady haven't advanced to the semifinals of Europe's most prestigious and difficult tournament since 2003, and Les Rouges et Blancs were last there in 2004.
The hopeful clubs are coming off a 1-0 finish in the first leg in Juve's favor, with midfielder Arturo Vidal's penalty the only difference in the home win. With a stronger, more experienced midfield, highlighted by Vidal's surge and Andrea Pirlo's return from injury, Juve maintained the possession advantage 64-36, but otherwise the two sides played to a stalemate.
Each goalkeeper, Gianluigui Buffon for Juve and Danijel Subasic for Monaco, also came up with four critical saves to keep the matchup close, though the 30-year-old Croatian is under much more pressure in the second leg for fear of letting up the one away goal that could lockup Juve's advancement.
However, Juventus might find this second leg more difficult with midfielder Paul Pogba once again sidelined with a hamstring injury. The 22-year-old Frenchmen hasn't taken the field since the second leg of the Round of 16 against Dortmund, and Juve manager Massimiliano Allegri chose to move top scoring forward Carlos Tevez to midfield in the first leg against Monaco to make up for the creativity lost in Pogba's absence.
Three days prior to the start of the quarterfinals, Juventus suffered a rare Serie A 1-0 loss to last place Parma, and there were questions about whether the Old Lady were once again wilting before taking the big stage.
Instead they took down the first leg, and followed up with a 2-0 victory over second place Lazio. The win increased Juve's lead to 15 points on the domestic table, and Allegri heaped praise on his side.
"I think we have to thank these players because they have played an amazing season. Tonight they played as a great team," Allegri told reporters. "They know the skills of the opponent and the team conceded a few chances to them. In addition, we took advantage of our chances."
A win for Monaco, who are without last year's leading scorer Radamel Falcao as well as midfielder James Rodriguez, would be a bit of a surprise and one that manager Leonardo Jardim believe deserves more attention. About to wrap up his first full year for Monaco, the Portuguese pointed out that winning doesn't necessarily stem from wild spending on players.
"We went from the worst qualified team in the fourth pot, to winning the group, to knocking out a European giant in Arsenal (in the last 16),'' Jardim said to BeINSports. "Right now, you could say that Monaco's coach is very proud of his players. We've shown that we don't need to make big investments to go far in this competition.
"The club changed its strategy and the project (in the summer). They have stayed ambitious but the onus was placed more on the development of young players."
Currently third on Ligue 1's table and only six points back of the two leaders, Monaco haven't lit up opponents nets, but have instead relied on a deft and young defense led by Fabinho, 21, and Layvin Kurzawa, 23.
And Allegri isn't taking Monaco's defensive prowess for granted.
"We now know our opposition: they're very well organised in defence and possess technique and physicality in forward areas," Allegri said. "I'm optimistic, even though we know we'll have to put in a good performance and score to reach the next round. They're a complicated side to play against. Monaco don't give you an inch out there."
Prediction: Juventus over Monaco, 1-1
© Copyright IBTimes 2023. All rights reserved.