JYPE Cancels Stray Kids' 'Chan's Room'; Angry STAYs To Protest Artist Treatment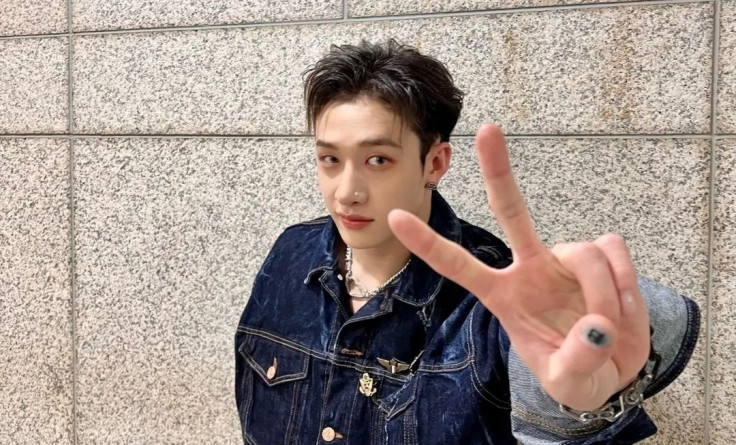 KEY POINTS
A video showed Stray Kids' Bang Chan confirming that his weekly broadcast got canceled
Fans were heartbroken over the news, and some started planning to rally against JYPE
Bang Chan got caught in a controversy after calling out K-Pop idols for not "greeting" properly
STAYs are angry over the cancellation of Stray Kids leader Bang Chan's weekly broadcast, with some planning to rally outside JYP Entertainment and ask for the "protection of artists."
A video recently circulated online that showed a conversation between the 25-year-old South Korean artist and a fan during an album signing event. The fan asked about the idol's weekly broadcast called "Chan's Room," which he used as a means for him to communicate with the fans. Surprisingly, Chan admitted that he "can't do" the livestream anymore because his label said "No" despite his desire to continue.
Twitter user @prettychannies — the original uploader — captioned the video, "Didn't want to] drop this info on you guys like this...but pls don't expect ["Chan's Room"] anymore... like I always said from the beginning it is the COMPANYS!! I'm tired of everyone thinking it's his choice when it's not. Here's the proof for [you] JYP boot lickers... now leave us Channie stans alone... and f—k everyone who ruined this for us. I'm sorry."
The news prompted sad and angry reactions from fans, who claimed that a "safe place" was taken away from them. Some even accused JYP of restricting its artists from freely interacting with the fans. They said they will send protest trucks outside the label's Seoul building to express their sentiments.
"It's not even [because] Channie's room is gone [because] Bang Chan could end it any time if it was fully his decision or not, but it's [because] the company itself took it away from him regardless if it was his idea or not; took away a safe place from he himself that he could connect with stay," one user stated, expressing frustrations.
Another commented, "My heart just shattered. I knew it, there's no way that company [wasn't] involved in taking him away from us but, to hear it from him... I can't imagine what this does to Chan, everything he does is for us and [for him] to not be able to interact with us... our poor Channie."
"We are sending a truck to JYPE tomorrow at 10 a.m. KST to shame the company for not allowing its own artist to spend time with fans through livestreams," a third user announced, attaching some of the phrases to be presented on the LED truck such as "JYPE, a company that does nothing but blaming on the artists/forcing its artists to apologize," and "JYPE: an incompetent and inept agency," among others.
Another user also encouraged other fans to participate in the protest, asking them to suggest phrases to put on the truck screen. The user uploaded a photo of their plan to raise funds for the truck, which they want to display outside JYPE for two days.
It is unclear why "Chan's Room" was suddenly canceled. But his latest episode did spark controversy after he called out certain K-Pop idols for not greeting each other, which he experienced during Music Bank in Paris. Though he did not name the idols involved, some speculated they were IVE members, leading to a fandom war.
Following the broadcast, Bang Chan released an apology via Stray Kids' Instagram account. He apologized for the impact of his words and behaviors that might have hurt the artists involved. He, however, clarified that he did not intend to specify a certain person and that his comment had "nothing to do" with the artists who got named amid the controversy.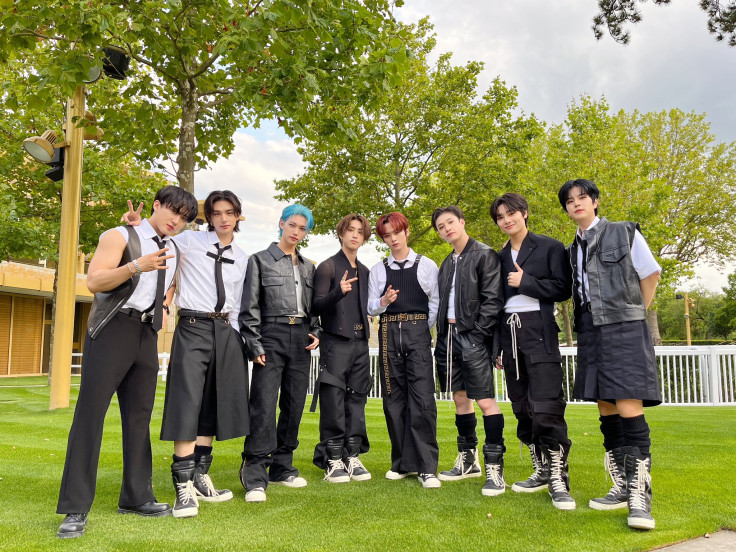 © Copyright IBTimes 2023. All rights reserved.