Kanye West-Amber Rose Feud Update: Kim Kardashian's Husband Slams Wiz Khalifa's Ex-Wife After Her Diss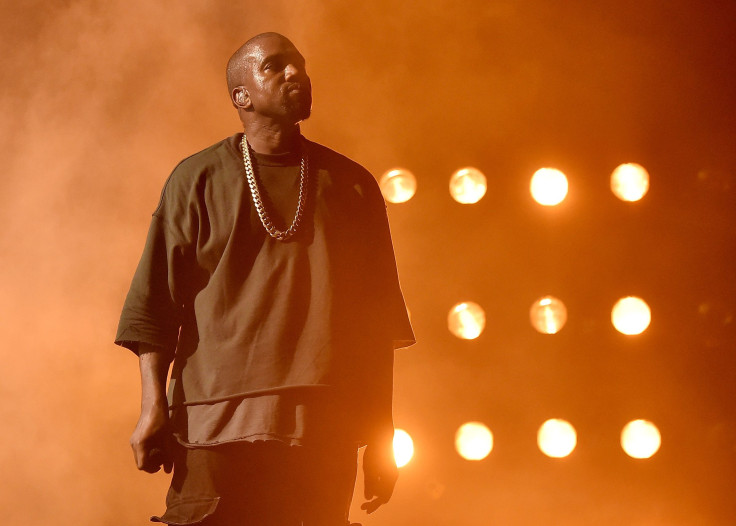 The feud between Kanye West and Amber Rose seems to be far from over as the "Bound 2" singer slammed her over tweets suggestive of their sex life. The feud began with a tweet where West took a jab at Rose and her son with Wiz Khalifa during an ongoing feud with the Khalifa.
West called Rose "mad" in tweets early Friday after she posted tweets suggestive of their sex life.
The "Stronger" singer had tweeted to Khalifa earlier, saying: "You let a stripper trap you." He also said in another tweet: "I know you mad every time you look at your child that this girl got you for 18 years," adding: "You own waves???? I own your child!!!"
Rose was heard reacting to the comments Thursday in a preview for her podcast interview for "Allegedly". She reportedly said: "I would never talk about kids," adding: "It just shows the type of person he is ... and even him saying stuff about my son, I still didn't say anything about his kids and I'm not going to. It's ridiculous. They're innocent babies. You don't ever talk about a baby, ever. That just shows how f****** ridiculous he is."
Rose also said: "He came out with a song, like last week, saying I had my son for a meal ticket and I didn't even say anything," adding: "I was just like, he's a cornball."
Rose also took to Twitter Thursday to say: "Awww @kanyewest are u mad I'm not around to play in ur a****** anymore?"
She aid in another tweet: "Lol @kanyewest Now u wanna delete ur tweets cuz Muva has arrived?"
Meanwhile, talk show host Wendy Williams also commented on the feud between Rose and West and dissed him for his tweets. She took a jab at West's wife Kim Kardashian and suggested that their relationship was fraudulent, Daily Mail reported.
"I'm embarrassed for Kim but, Kim, I think you're more into the image of what it looks like to be married to what you think is a man than anything else. I'm embarrassed for you. This is shameful. That's number one," Williams said, according to Daily Mail, adding: "I'm embarrassed for Kim Kardashian. I'm not even going to call you West because clearly that is not a real marriage."
Wiliams, who was previously suspended from her job at a radio show for creating a list of actors she thought were gay, also said: "Any time a man is fighting with another man and bringing up his ex, like why is Kanye still talking about Amber, what kind of respect, or lack thereof, does he have about his new son, Saint, and his daughter?"
© Copyright IBTimes 2023. All rights reserved.