Kanye West Praises Hitler, Makes Antisemitic Jokes; Twitter Reacts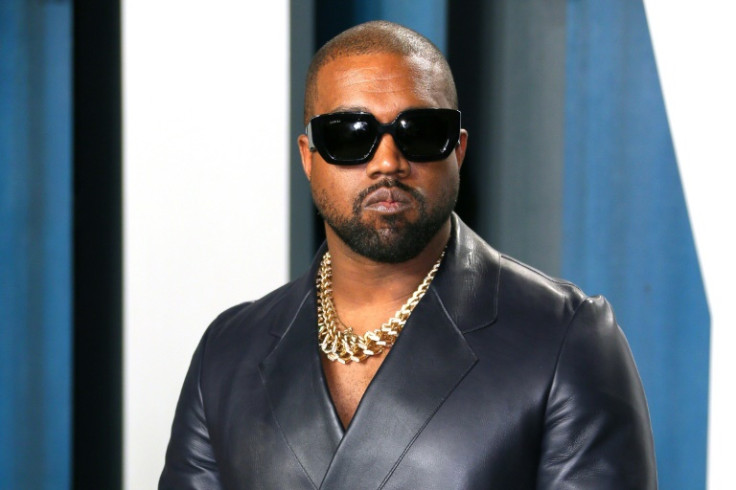 KEY POINTS
Kanye West went on an antisemitic tirade during an appearance on Alex Jones' "Infowars"
The rapper claimed that Hitler, like every human being, brought value to the world
His comments came after he was dropped by several brands due to his antisemitic hate speech
Kanye West praised Hitler in a new interview after being dropped by several brands due to his antisemitic hate speech.
The rapper, who now goes by Ye, repeatedly referred to antisemitic stereotypes, made antisemitic jokes and praised the Nazi founder during an appearance on Alex Jones' "Infowars" talk show Thursday, NBC News reported.
"The Jewish media has made us feel like the Nazis and Hitler have never offered anything of value to the world," Ye said at one point on the show, where he was joined by white supremacist Nick Fuentes. "I see good things about Hitler, also."
The rapper's latest antisemitic comments were condemned on social media.
"Kanye admitted on Alex Jones' show today that he admires Hitler and the Nazis. So, now, it's clear that not only is Kanye West a Nazi, but anyone who still supports him is," Young Turks creator Cenk Uygur tweeted.
"Just over a month after being re-platformed, Kanye has now publicly declared that Hitler did good things, in case advertisers were wondering whether Twitter is a safe bet," political commentator Brian Tyler Cohen wrote.
"It's not what Kanye West says that scares me," actor Josh Gad wrote. "It's that he has 30 million followers who listen to his insanity on top of a cheerleader in the form of the current owner of this platform. No one who says 'I love Hitler' should be allowed any oxygen on any social platform (period)."
Following the interview, Ye took to Twitter to write: "I love the first amendment! Long live Ye! I pray to Jesus that Elon is for real..."
Later Thursday, he tweeted an image appearing to show a swastika inside a Star of David. The post was blocked by Twitter as a violation of its rules, according to NBC News.
Twitter CEO Elon Musk expressed his disapproval of the rapper's post.
Musk wrote "that is fine" in response to one tweet in which Ye posted a photo of the SpaceX CEO and suggested the tweet would be his last. But in a reply to the Star of David tweet, Musk wrote: "This is not."
Ye's account was later suspended. In a reply to another Twitter user, Musk said the rapper "again violated our rule against incitement to violence. Account will be suspended."
In the last few months, Creative Artists Agency (CAA) and brands such as Balenciaga, Vogue and Adidas cut ties with West for his antisemitic remarks, including a tweet on Oct. 8 that claimed he was going "death con 3 on JEWISH PEOPLE."
West was suspended on Twitter following the tweet, according to Deadline.
Musk lifted the suspension earlier this month.
West returned to the microblogging site last week and wrote in his first tweet following the suspension, "Testing testing seeing if my Twitter is unblocked." His return received mixed responses, with some celebrating it and others criticizing it.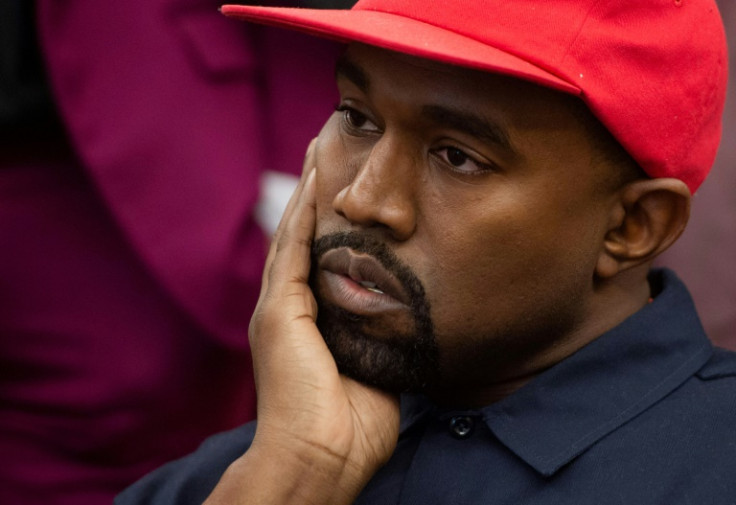 © Copyright IBTimes 2023. All rights reserved.
FOLLOW MORE IBT NEWS ON THE BELOW CHANNELS