Kanye West Slammed For Allegedly Exposing Ex Kim Kardashian's Explicit Photos To Staff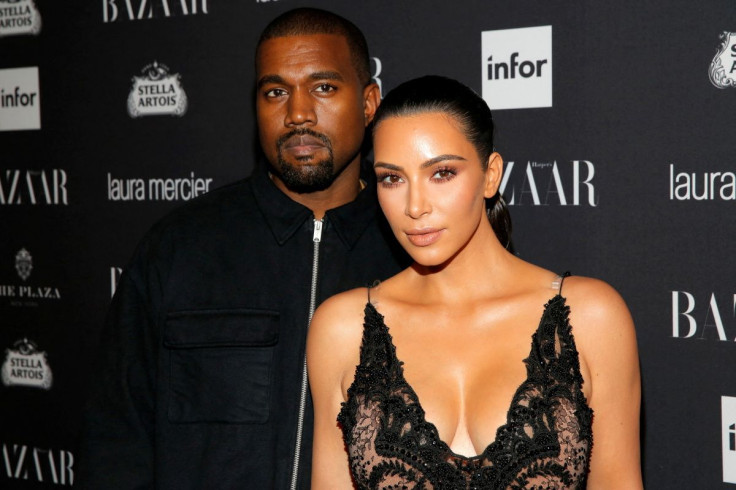 KEY POINTS
One netizen claimed Kanye West sharing explicit videos of Kim Kardashian was an example of abuse
The netizen added that West was weak and insecure and was trying to control his ex
Some netizens defended West because, for them, the Rolling Stone report maligned his character
Several netizens were upset about the report of Kanye West sharing intimate photos and videos of his ex-wife, Kim Kardashian, with others during meetings.
Earlier this week, a report from Rolling Stone claimed that several former employees of West came forward alleging that he played pornography during meetings and interviews. He also allegedly shared explicit photos and videos of Kardashian.
Several netizens were not pleased with the alleged move of the "Donda" artist. The former staffers also claimed that the Grammy winner used fear and manipulation to assert dominance.
"Kanye West sharing explicit photos of Kim Kardashian without her consent is not the ultimate flex he thinks it is," one wrote. "Whether we like Kim or not, this is another example of his abuse. And it speaks to a weak, insecure man trying to control the woman who left him."
"Not surprised. We can point to any number of public appearances where he's hostile, dismissive of women. Look at what he did when Taylor Swift was denied her moment by a deranged wtf," another added.
"Seriously. F--k this guy. And don't use this 'he's bipolar and off his meds' bs either. I know people who are bipolar and aren't raging f--king a-holes," a third person commented.
Meanwhile, some still supported West. For them, the report from Rolling Stone was a smear campaign against West.
"I know Kanye West is sitting back and enjoying karma right now. Watching Balenciaga get exposed & Kim Kardashian get backlash for not speaking up AFTER they all condemned him and tried to make him out to be crazy. Now look at Ye being right about Hollywood sexualizing children," one tweeted.
"I'm no supporter of Kanye West, but this seems like a well-orchestrated leak of information designed to malign his character. Let's not forget that Adidas is about to be sued for billions by West for breach of contract. We don't know if any of this is true," another added.
"The editor of Rolling Stone is a Jewish man who is obviously upset about Kanye's comments," a third person added, referring to the rapper's previous anti-Semitic remarks.
"There is only one named source in your article. The rest is basically slander," a fourth person said.
In October, West shocked the Adidas exec when he played a porn video during a meeting. In a 30-minute YouTube video, he confirmed the footage he played was an X-rated movie, and it was to draw a parallel between its plot and his business relationship with the company that previously distributed his billion-dollar Yeezy brand.
"You guys have done wrong by the company, by the business and by the partnership," he said. "The whole concept of this video is that the guy had cheated, so then the girl was like, 'Well then I'm going to do the thing that's your worst nightmare.'"
Adidas had already terminated its partnership with West. The latter admitted that he lost $2 billion in a day after Adidas cut ties with him.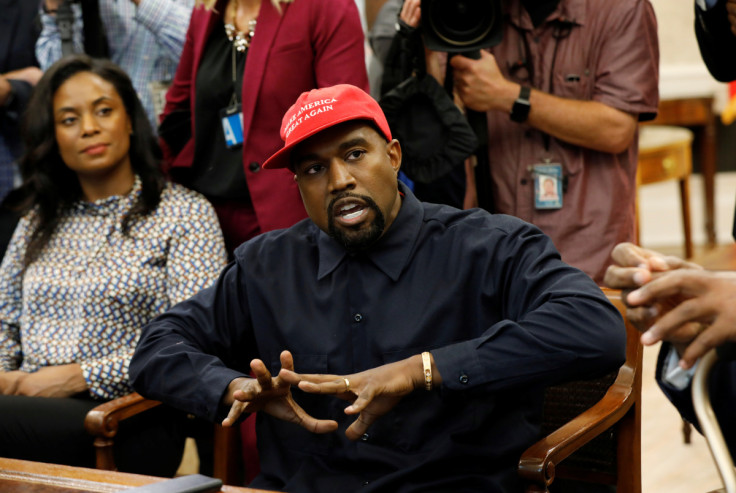 © Copyright IBTimes 2023. All rights reserved.
FOLLOW MORE IBT NEWS ON THE BELOW CHANNELS