Kanye West To Release 'Swish' And Yeezy Season 3 At New York Live Event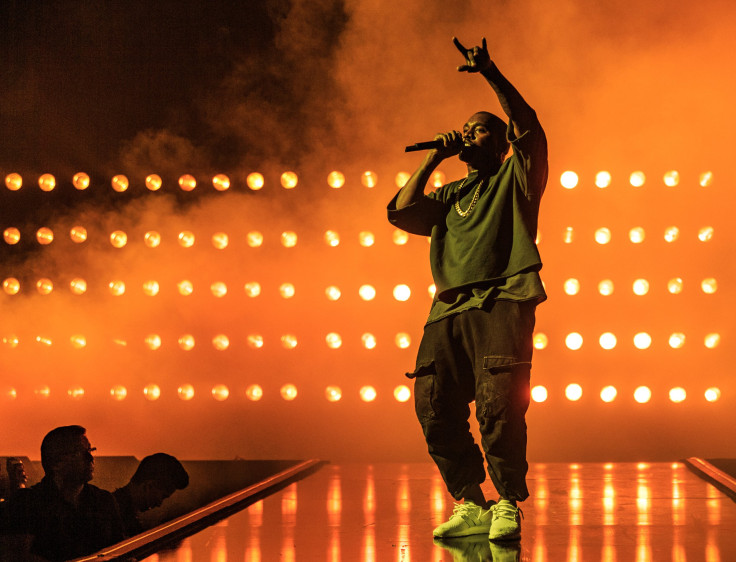 Kanye West has started 2016 with a bang, giving fans several new songs throughout the month and revealing his new album "Swish" will be released Feb. 11. However, "Swish" won't be Kanye's only debut that day, as he will also be rolling out his Yeezy Season 3 fashion line at Madison Square Garden in New York City.
Users on Reddit pointed out that a German website revealed that Yeezy Season 3 would premiere Feb. 11 and would be live streamed in theaters around the world. According to Pitchfork, Kanye streamed the past two Yeezy Season premieres in theaters as well, while also releasing a new song at each. At Yeezy Season 1, he premiered "Wolves" and at Yeezy Season 2, "Fade" debuted.
Tickets for the Madison Square Garden show will go on sale through the presale Jan. 28 at 10 a.m., while the public sale begins Jan. 29 at 10 a.m. According to Ticketmaster, the event is listed as both Yeezy Season 3 and Swish, which means Kanye may also perform while showing his new clothes. You can find ticket information here.
On. Jan. 8, Kanye posted the "Swish" released date on Twitter. Monday, the rapper tweeted out what appears to be the set list of "Swish." You can see the tweet below where he announced the record is completed.
The "Gold Digger" rapper may also be releasing a new "Swish" track each Friday up until the album drops next month. His wife, Kim Kardashian, teased the return of "Good Fridays," while Kanye has also posted about it. Since the Kardashian announcement, Kanye has released the songs "Real Friends" and "No More Parties in LA."
Do you think Kanye will release another taste of "Swish" this Friday? Sound off in the comments section below.
© Copyright IBTimes 2023. All rights reserved.