Karl Malone, Former Utah Jazz Player, Gifts Himself A Mule On His 50th Birthday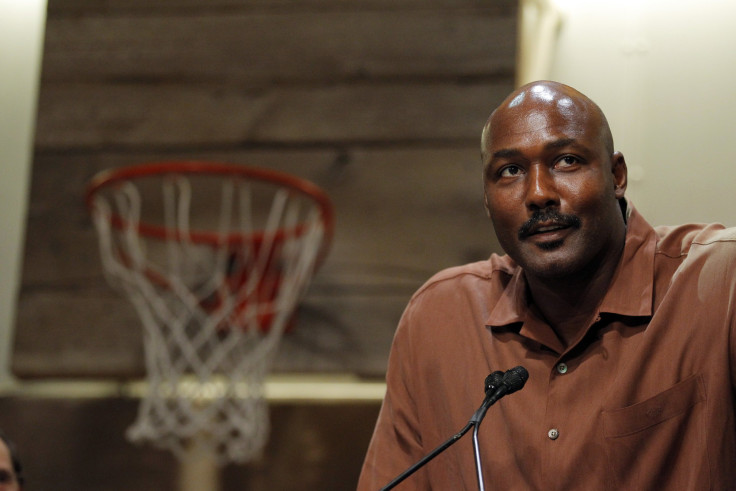 Karl Malone, former Utah Jazz player who retired from the NBA after 19 seasons, turned 50 on Wednesday, and he gifted himself a mule to mark the occasion.
Malone is in great shape and has managed to maintain his playing weight of 256 pounds since retiring from professional basketball in 2004. But, according to his wife, Kay Malone, the NBA Hall of Famer bought the animals to preserve his energy now that he has hit 50.
"Instead of being the athlete and walking everywhere, he got himself a mule. I think he's listening to his body more," Kay told The Salt Lake Tribune. "He's preserving himself more. He wants to be able to do things with the grandkids."
In the past, Malone had extolled the benefits of mules over horses, saying that mules have a sense of danger, which horses lack.
"So don't go out and buy one of those fancy thoroughbreds and find you're on your back and your wife collecting on the big insurance policy," he said back in 2000 while announcing his partnership with AmazingOutdoors.com, an outdoor multimedia company, according to Deseret News.
Throughout his stint in the NBA, Malone has been known as a hard worker who is equally passionate about hunting and fishing as he is about basketball and fitness. Malone's love for strenuous physical activities stems from his belief that he functions better when he sweats it out.
"I'm a firm believer in living right, taking care of your body, try to be active and keep the stress out of your life," an ABC 4 report quoted him as saying. "I'm a better man and a better person to be around when I get my sweat going. Then I'm in a happy place. When you stay active, you feel good."
Last month, Malone was hired as a part-time assistant coach with the Jazz, and he is in charge of training players such as Derrick Favors and Enes Kanter. "I have to be in good shape to work with those guys," Malone said.
© Copyright IBTimes 2023. All rights reserved.