Kate Middleton Almost Lost Her Temper; Prince William's Wife Had 'Tense' Encounter
KEY POINTS
Kate Middleton almost lost her temper on her 25th birthday
Kate Middleton was upset when she saw photographers waiting outside her Chelsea home years ago
Kate Middleton is upset over Prince Harry and Meghan Markle's decision to quit
Kate Middleton reportedly almost lost her temper on her 25th birthday.
At that time, the Duchess of Cambridge had been dating Prince William for a couple of years. Rumors spread that the Duke of Cambridge would propose to her on her special day, so eagle-eyed photographers flocked to her home and workplace to catch a glimpse of her engagement ring.
In the book "Kate Middleton: From Commoner to Duchess of Cambridge," royal author Kate Shoup said that even more than the usual photographers who were stalking Middleton camped out of her home in Chelsea, and this didn't make the mom of three happy.
"By the morning of her birthday, on January 9, 2007, hundreds of photographers had mobbed her doorstop, all hoping for a pre-engagement photo. Due to work, Kate emerged from her flat and made for her car, whereupon she was swarmed by the press," she said.
According to royal author Vicky Ward, it was the first-and-only time during Middleton and Prince William's relationship that the former seemed to almost lose her temper. Instead of smiling on her way to work, Middleton appeared in front of the photographers with tightly closed lips. Her bluish-hazel eyes were also stormy.
Prior to the incident, royal expert Dickie Arbiter noticed how Middleton would always smile without saying a word. She was never rattled either except after that incident.
Meanwhile, Middleton also made headlines this week after it was reported that she and Prince William are angry and upset over Prince Harry and Meghan Markle's shocking announcement.
Prince William and Prince Charles are reportedly incandescent with rage, while Queen Elizabeth is deeply upset. The other members of the royal family are also hurt by the sudden decision.
"Their statement was not cleared with anyone. It breaks all protocol. This is a declaration of war on the family. There is fury over how they've done this without any thought for the implications for the institution," a source told The Sun.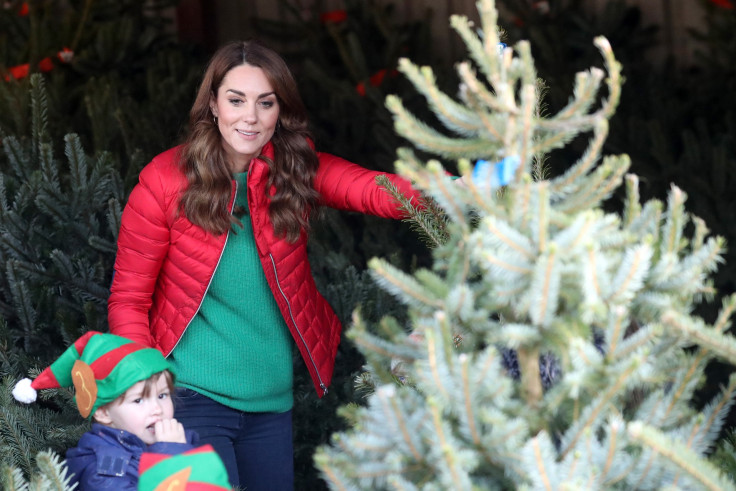 © Copyright IBTimes 2023. All rights reserved.