Kate Middleton Hairstyles, Makeup Criticized: 'She Looks Old'
Kate Middleton's hairstyle and makeup recently became the topic of discussion on an online forum site.
On Quora, some royal fans weighed in on why they think Middleton's hairstyle and makeup always look unflattering. There have also been some comments suggesting that the mom of three looks old.
Gwendolyn Hendrix, a former professor, said that she doesn't think Middleton always has terrible makeup and hairstyle. Rather, the Duchess of Cambridge steps out in public looking different because she has different stylists who have different specializations and styles.
"Also, take into account the position she holds. While I do feel that some outfits and styles are a bit matronly, others are en pointe… Also, the Duchess married as a very young woman who really had not developed her own style yes," she wrote.
Deanna Eppers, an ardent follower of the British royal family, said that she sees how beautiful Middleton is and doesn't think that she should be criticized for the way she looks.
"If a person ages naturally with no help from botox, fillers, sculpting, etc., then their beauty is fresh and lovely to see… So I'll assume you're not writing about the Duchess of Cambridge, because look at her: She is the epitome of beauty," she wrote.
Sophie Oldfield said that saying Middleton looks old is ridiculous. The resident of the United Kingdom said that the mom of three is supposed to look all natural. Middleton's hair is perfect and glossy, and she usually uses very light makeup on her cheeks and lips.
Sandra Sylvester, a former Toyota CRM, said that Middleton is not the one who looks messy. Rather, it's Meghan Markle. Sylvester also criticized the Duchess of Sussex for wearing so much eye makeup because it makes her appearance more noticeable.
For Sylvester, Middleton looks genuine, beautiful, elegant, and charismatic. She was also described as someone who is gorgeous and very ladylike. For the royal fan, Prince William's wife also has impeccable taste.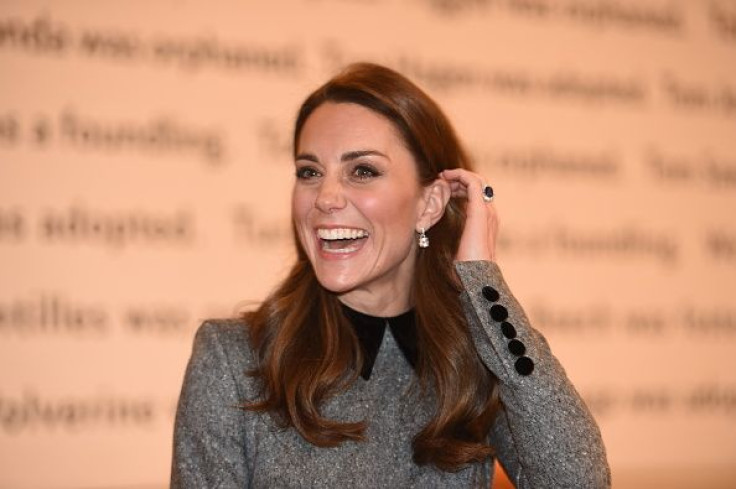 © Copyright IBTimes 2023. All rights reserved.