Kate Middleton Ties Princess Charlotte's Hair During Outing, Proves She's A Hands-On Mom
Kate Middleton recently had an outing with her two older children, Prince George and Princess Charlotte, and Prince William, and she proved that she's really a hands-on mom.
The Duchess of Cambridge was photographed fixing Princess Charlotte's hair while they were at the fairground with Mia Tindall, the daughter of Zara and Mike Tindall.
In the photo, Middleton is wearing a padded coat with her hair tied in a bun. Princess Charlotte is also wearing a similar coat while her hair is being fixed by her mom.
Middleton was also photographed kneeling on the grass to be on the same level as her two adorable children. In one of the photos, the mom of three is kneeling beside Prince George while he's being hugged by Tindall.
Last year, a body language expert analyzed Middleton's motherhood style and dynamics when she's with her children. While speaking with Good Housekeeping, body language expert Patti Wood said that it's evident Middleton always prioritizes her children especially when they are in public.
"Instead of paying to the cameras or reporters, Kate is communicating to her children that this moment is about their family more than anything. It's a way of creating a special memory despite the pomp and circumstance," she said.
Wood also said that Middleton is such a fun mom because she doesn't let her public stage affect her playful nature. Even though Wood's interview with the publication took place months ago, the same nature was evident during Middleton's outing with her two children.
"Oftentimes, you'll catch Kate and William with big, toothy grins, and open mouths. These contagious smiles indicate spontaneous joy," Wood said.
And in order to catch a better glimpse of her children, Middleton usually bends down to their level. This is also something that she did this week.
Blanca Cobb, a body language expert, also noticed how Middleton usually scans around to make sure that her children are doing alright.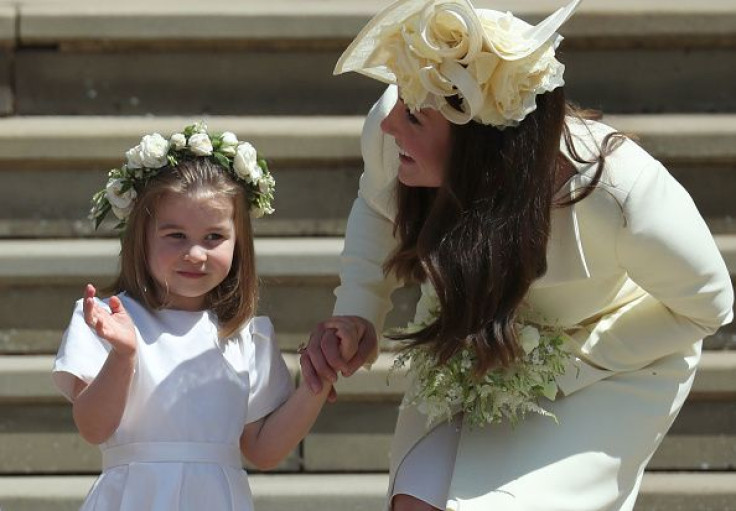 © Copyright IBTimes 2023. All rights reserved.