Kate Middleton Kissed Prince Harry Before 'Pure Love' Look At Prince William
Kate Middleton kissed Prince Harry before giving Prince William an embrace and "pure love" look.
A throwback photo of the Duke and Duchess of Cambridge has resurfaced on Instagram. In the snap, the couple lovingly gazes at each other with some saying that it was a "look of love." Another royal fan commented and described the look as "pure love."
The Sun shared a clip when the photo was taken. According to the publication, it was taken at the Audi Polo Challenge charity polo match in Berkshire in 2012. Middleton was there to give out the awards with their dog, Lupo.
Prince William and Prince Harry both played in the polo match. In the video, Middleton hands Prince Harry his prize and gives her brother-in-law a kiss on both of his cheeks.
After that, the duchess gives Prince William his prize, too. Before they hugged and kissed, the couple lovingly gazed at each other for a short time, which was when the "pure love" photo was taken. Middleton gave her husband a kiss on both of his cheeks, too.
The publication noted that it was taken after Prince William and Middleton celebrated their first anniversary and long before they welcomed their first child, Prince George. It was reportedly customary for royal wives to hand out trophies and prizes. Both Princess Diana and Meghan Markle had the honor to present them in different years.
Prince Harry was very close to Prince William and Middleton before he dated and married Markle. However, in the recent months, there are rumors that the fab four have been feuding.
The Duke and Duchess of Sussex made a tactless jibe at the Duke and Duchess of Cambridge in different instances. Many felt that Prince Harry threw some shade at his big brother when he said that he only wants to have two kids maximum to save the planet. Meanwhile, Markle allegedly did the same to Middleton when she turned down the offer to grace the cover of Vogue magazine because she didn't want to appear "boastful" when the Duchess of Cambridge did it three years ago.
Despite the rumored beef, Angela Mollard advised Prince Harry and Markle to seek parenting advice from Prince William and Middleton. According to the royal expert, the Cambridges are doing really well when it comes to managing their kids' image without withholding updates about them to the public.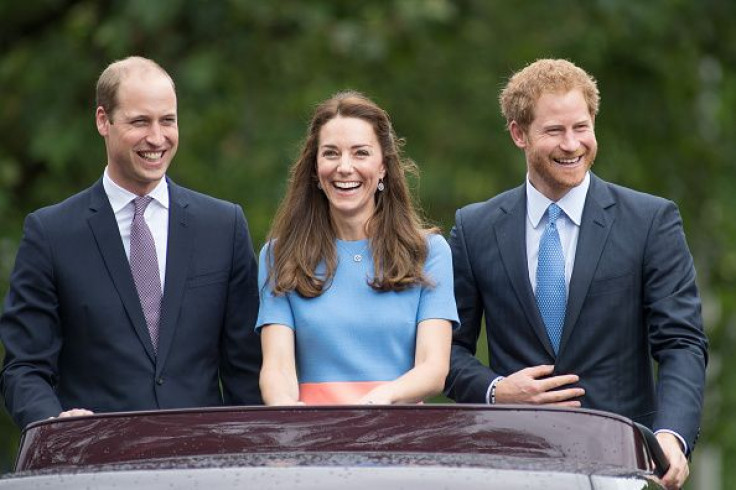 © Copyright IBTimes 2023. All rights reserved.