Kate Middleton Kisses Queen Elizabeth, Performs 'Perfect' Curtsy At Chelsea Flower Show
Kate Middleton got the support she needed in her big moment.
On Monday, the Duchess of Cambridge's designed garden was unveiled at the Chelsea Flower Show. Queen Elizabeth II attended the event to support her granddaughter-in-law.
Emily Andrews shared a short video on Twitter taken during the arrival of the monarch. In the video, Prince William approaches his royal grandmother first and kisses her on the cheek. Middleton follows suit and kisses Queen Elizabeth II, then the duchess quickly makes a perfect curtsy.
Several photos feature the three royals smiling as Middleton shows her garden to Her Majesty. According to Andrews, Queen Elizabeth II seemed very interested in Middleton's garden. Although the duchess looked prepared, she was nervous before the arrival of the Queen.
Andrews saw Middleton sweeping the stray leaves in the garden and she also reportedly stuffed a dead branch into her handbag and gave it to an aide since there was no bin nearby.
The netizens were very pleased to see the trio.
"I am so happy The Queen with Duke and Duchess is a big love and friendship," one netizen wrote.
The Queen's appearance at the event wasn't a big surprise. Last week it was announced that Queen Elizabeth II would show up at the annual event to view the RHS Back to Nature Garden that Middleton co-designed with the Royal Horticultural Society and award-winning landscape architects Andrée Davies and Adam White.
Days before the big event, Middleton and Prince William took their three kids Prince George, Princess Charlotte and Prince Louis at the garden. The couple shared several photos taken during the family day out on social media and they appeared to be enjoying their time together.
The third-in-line to the throne was very impressed with his mom's work. Prince William asked Prince George to rank Middleton's woodland space with a mark out of 10, with 10 being the highest. Prince George said "twenty" which made Price William laugh while saying, "That's pretty good. I think mummy's done well."
On the same day, Prince Harry and Meghan Markle released never-before-seen photos to celebrate their first wedding anniversary and this prompted many to believe that they are competing with the Duke and Duchess of Cambridge. According to Richard Kay, Middleton and Markle's rivalry and publicity clashes upset the palace.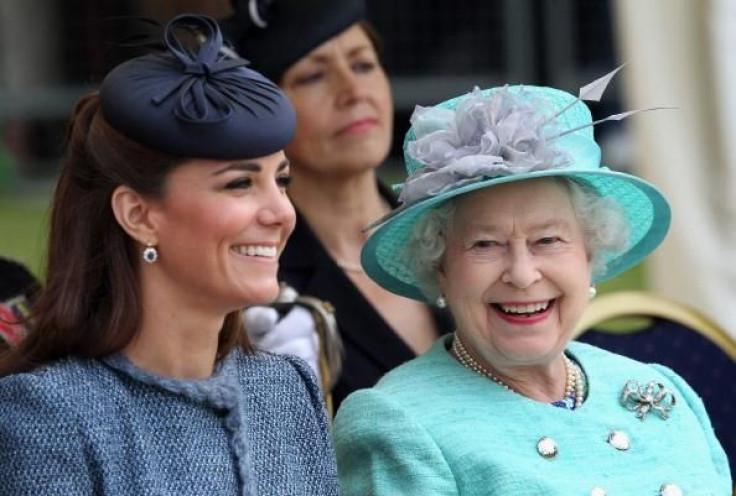 © Copyright IBTimes 2023. All rights reserved.