Kate Middleton Looks Chic In Balmoral, Recycles Jumper With Queen Elizabeth, William
Kate Middleton opted to dress down in Balmoral as she recycled an old jumper when she joined Queen Elizabeth II, Prince Philip and Prince William for lunch.
On Thursday, the Duke and Duchess of Cambridge arrived in Scotland to join Queen Elizabeth II for her summer break. A day after their arrival, Prince William and Middleton joined the monarch for lunch.
According to Daily Mail, Middleton dressed casually and looked chic in her recycled $160 wool khaki jumper. Middleton's knitted sweater was designed by Fjallraven. Middleton paired her favorite sweater with jeans. She was also photographed with a backpack.
Meanwhile, Prince William dressed comfortably in a navy sweatshirt. On the other hand, Queen Elizabeth dressed in classic tartan skirt, woolen jumper and a dark green sleeveless coat.
Middleton was spotted wearing the same jumper several times already. She wore it for an informal autumnal photo with her children on a tree trunk for their Christmas card in 2018. She was photographed wearing it on Oct. 2 of the same year when she visited Sayers Croft Forest School and Garden at Paddington Recreation Ground in London.
She was last seen wearing the jumper on June 11 during a trip to Deepdale Hall Farm. She visited the traditional fell sheep farm in Patterdale, Cumbria with Prince William.
Prince William and Middleton's commercial flight to Scotland was deemed by some royal fans as a PR stunt due to the timing. It happened amid the intense backlash Prince Harry and Meghan Markle faced after flying on a private jet during their recent holiday trips to Ibiza and Nice.
"I have no doubt that a) they were advised to fly commercial or b) that William decided that this would look good for he and his family, when in fact, it smacks a PR effort that is backfiring," royal commentator Marlene Koenig said.
"I think this may have been a ploy to show, 'Hey, look, we are flying commercial.'"
The Duke and Duchess of Sussex are reportedly not joining the royal family this weekend. Prince Harry and Markle won't be flying to Balmoral until next month.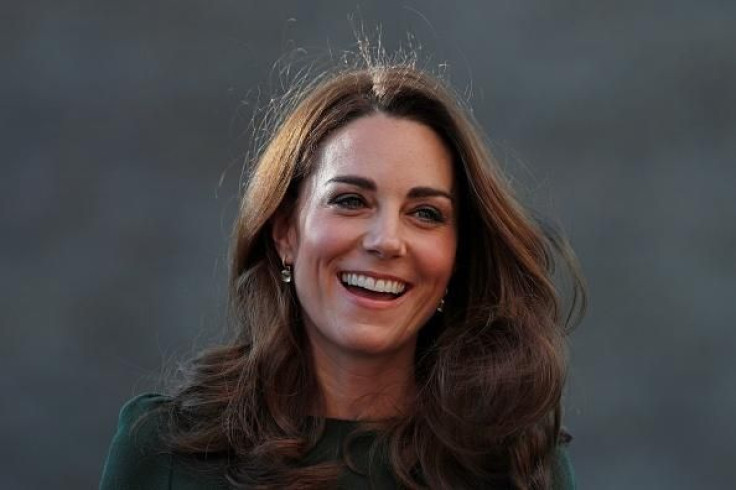 © Copyright IBTimes 2023. All rights reserved.