Kate Middleton, Meghan Markle Don't Need To Curtsy To Queen For This Reason
Kate Middleton, Meghan Markle and the other members of the royal family don't always need to curtsy to Queen Elizabeth II.
While speaking with Express, the Queen's former courtier, Dickie Arbiter, said that royal protocols and traditions have been much more relaxed in recent years, which includes bowing or curtsying to Her Majesty.
The royal expert said that since curtsying is a sign of showing respect to the monarch, it should only be done when the royal feels like doing it. Whoever doesn't curtsy or bow to the Queen won't be punished.
"There is this sort of myth that comes from the annals of time that says whenever a member of the royal family went past, you did a curtsy or a bow. But there is no hard and fast rule, and if you can't do it or don't feel comfortable doing it or don't want to do it that's fine; it doesn't mean that you hold the Queen in any less respect and you won't be sent to the Tower," he said.
During their public outings, members of the royal family have been seen curtsying or bowing to Her Majesty. But some members of the British clan have also made headlines for seemingly forgetting to show their respect to Her Majesty.
But it has now been clarified that there really no rule when it comes to curtsying or bowing to the Queen. And as for the younger members of the royal family, they may start curtsying to their great-grandmother when they turn 5 years old.
However, just like with the older royals, there isn't a hard and fast rule when it comes to this either. For instance, Peter Phillips and Autumn Phillips' daughters have been seen with the Queen on multiple occasions, but they have not been photographed curtsying in front of her.
Savannah and Isla are now 8 and 7 years old, respectively. Prince George just turned 6 years old, but he never curtsied or bowed to his great-grandmother either.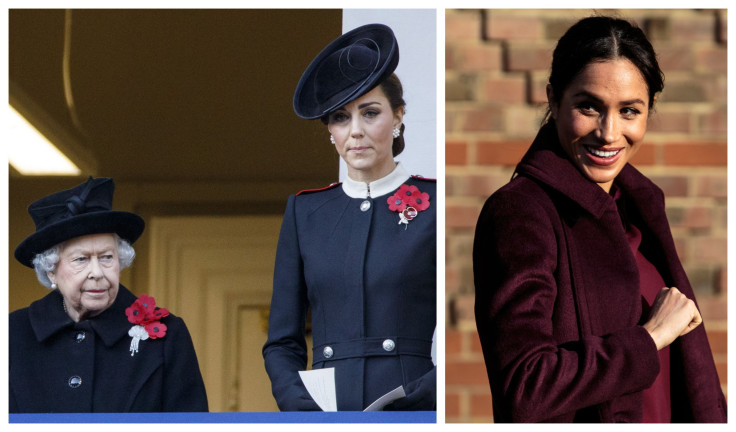 © Copyright IBTimes 2023. All rights reserved.