Kate Middleton To Open Treatment Center For Action On Addiction Charity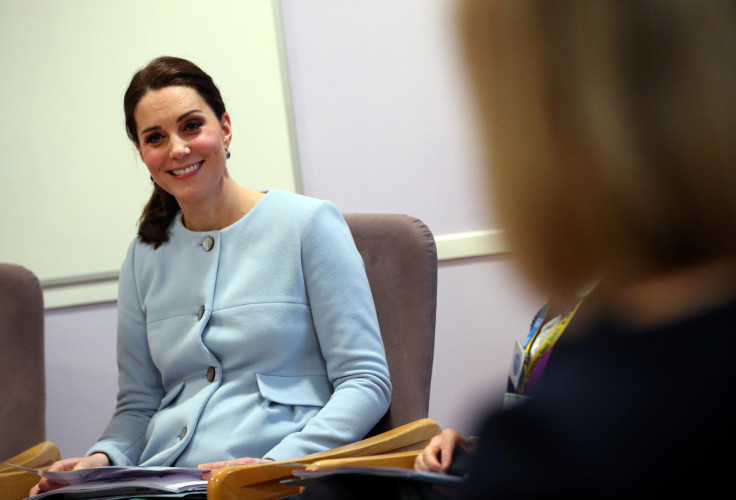 Kate Middleton remains active in fulfilling her royal duties even though she's just months away from welcoming her third child.
According to Hello!, the Duchess of Cambridge is set to open a treatment center for addiction on Feb. 7. This is one of her moves as the patron of Action on Addiction charity. Middleton will open the treatment center in Wickford, Essex. She will also work with the people there to learn and understand the charity's community-based recovery program, Clouds in the Community.
Middleton is expected to join a round-table discussion with healthcare professionals. She will also talk to the staff and clients, and attend an opening reception.
Middleton has been a patron of the charity for over five years now. She has worked with them since 2012.
Action on Addiction also offers educational programs up to a degree level at The Centre for Addiction Treatment Studies in Wiltshire. The Duchess visited it in 2015. The facility, in partnership with the University of Bath, gives addiction counselors high-quality training. Middleton met some of their graduates and she was impressed with them.
In the same year, Middleton also visited a women's prison in Surrey. During the said visit, the royal mom met inmates who were battling drug and alcohol addictions. The Duchess of Cambridge confessed that she was "grateful" to the women she met "for sharing their difficult personal stories."
Middleton, Prince William and Prince Harry are active mental health advocates. But the royal mom of two is also promoting this advocacy to mothers with her campaign for maternal mental health.
On Wednesday, Middleton visited the Maurice Wohl Clinical Neuroscience Institute at King's College London. She took it as an opportunity to talk to the doctors about the challenges with maternal mental health like postpartum depression. They also covered the biological factors affecting the mental health of mothers, as well as the support available for them.
Last week, the Duke and Duchess of Cambridge visited Coventry, where they met and interviewed the teens. Rashid Bhayat, Positive Youth Foundation's CEO, found the royal couple adept when it comes to conversing with the youth.
Bhayat was impressed with Prince William and Middleton's questions and found them relevant and relatable. In addition, he commended the couple for being "exceptional at breaking down barriers in the young people" and wishes to work with the two royals.
"They were incredibly approachable and very well engaged – so much so I might even send them an application form for a job at the organization," Bhayat said. "They were brilliant with the young people. They would be great to come and join us."
© Copyright IBTimes 2023. All rights reserved.