Kate Middleton, Prince William Avoid Looking Like Charles, Diana By Doing This
Kate Middleton and Prince William are very different from Prince Charles and Princess Diana.
According to Emily Hodgkin, a journalist for Express, the Duke and Duchess of Cambridge avoid looking like the Prince and Princess of Wales. Prince William and Middleton also had a fairy-tale wedding just like Prince Charles and Princess Diana, but the younger royals are very different when they step out together.
Body language expert Judi James told the publication that the couple is eyeing their roles as the future king and queen. They exude an air of formality because they don't want to repeat the mistakes of Prince William's parents. Prince William and Middleton engage with the crowds without creating any form of "plot narrative."
"Their touch rituals, eye contact and tie signs also seem to have increased since Louis was born although they still appear to be averse to creating anything approaching the kind of non-verbal royal soap opera that surrounded Princess Diana," the royal said.
"While Charles and Diana sadly illustrated every stage of their relationship in their body language William and Kate have yet to veer from signals suggesting anything more intriguing or revealing than perfect smiles, love, and perfect mirroring."
On the other hand, the future king and the People's Princess couldn't hide their disgust for each other during their last trip together. When Prince Charles and Princess Diana arrived in Korea in 1992, they looked distant and unhappy. They were even photographed looking bored and uncomfortable while sitting beside each other.
James Whitaker, Mirror's correspondent on the said trip, revealed that Prince Charles and Princess Diana's eyes never met. He added that there was no physical contact between Prince William and Prince Harry's parents. Instead, it was as if they were strangers.
A number weren't surprised when after a month from the said trip the palace announced that Prince Charles and Princess Diana were divorcing. Royal photographer Arthur Edwards said that they knew it just by watching the couple in Korea.
In related news, James also said that the Duke and Duchess of Cambridge are increasingly happy amid their frequent PDAs lately. Prince William and Middleton send congruent signals suggesting that they are having fun together at public events. The couple has been more touchy and sweeter to each other in their recent engagements.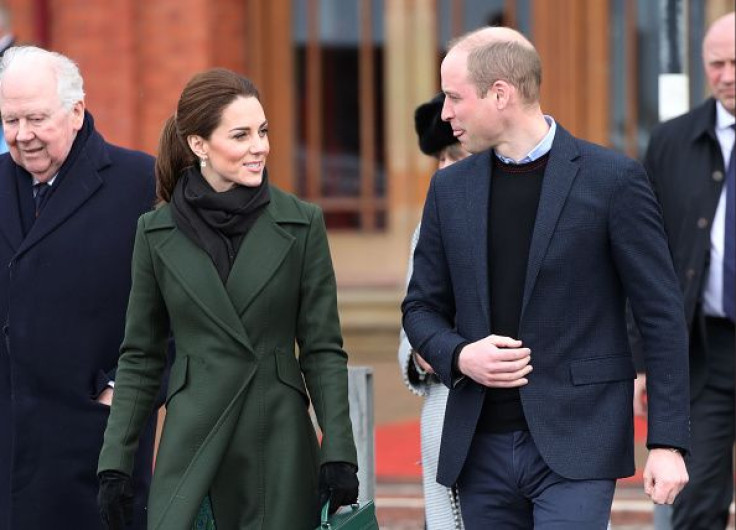 © Copyright IBTimes 2023. All rights reserved.