Kate Middleton And Prince William Were Praised For This Trait Before Cheating Scandal
Britain's Prince William may have found himself at the center of a cheating scandal this year, but this time last year, the Duke of Cambridge was praised for having a higher "compatibility" with his wife, Duchess Kate Middleton, compared to his brother Prince Harry's relationship with Duchess Meghan Markle.
Speaking to Express at the time, Tracey Cox, a body language and relationships expert, said she considered William and Kate to have a strong relationship, specifically noting their "high compatibility."
"They are absolute best friends, they are in the companionate stage of the relationship and have a strong tested love," she said, adding, "They don't have to do soppy eyes at each other, they don't have to touch each other every second. And one of the reasons is that they have been together for so long and grew up together."
READ: What Does Kate Middleton Do All Day? Daily Schedule Revealed
Despite noting that the royal couple had a strong bond, Cox said William and Kate's "mannerisms" made it appear that he was the "star" of their relationship. "Her body language shows she is quite subservient to him," she explained.
As for Harry and Meghan, Cox said it was a different story. "There is something about them that is very similar. Same approach to the world, they both like to have a bit of fun, they very quickly settled into the appropriate level of affection. Their body language shows nobody is at the bottom of the relationship and that is because it is an unusual situation with her being a Hollywood celebrity and him being the star."
READ: Meghan Markle's 'Sexy' Dress Didn't Get Her In Trouble For This Reason
The report was released several months before William was accused of having an extramarital affair with family friend Rose Hanbury while Kate was pregnant with the couple's third child, Prince Louis. While the cheating allegations went viral, Us Weekly reported last month that the rumors actually "helped" the couple's marriage.
"The affair rumors turned out to be a good thing for them in the end," a "Middleton family friend" told the tabloid. "It forced her and William to sit back and examine their relationship which they realized they should have been doing more often."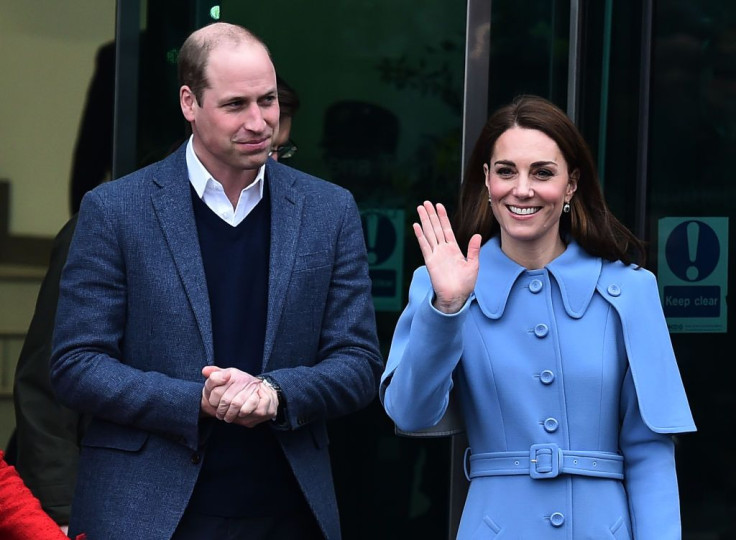 © Copyright IBTimes 2023. All rights reserved.