Kate Middleton And Prince William's Best Royal Parenting Trick Revisited
After welcoming three children, Prince William and Duchess Kate Middleton have apparently picked up their fair share of parenting tricks. This time last year, it was revealed that the Duke and Duchess of Cambridge had a "simply but very effective" way to calm a child down from a temper tantrum.
As noted by Today.com, both Catherine and Prince William crouch down to the child's level and look them in the eyes to soothe any issues while out in public.
READ: Kate And William's 'Royal Sex' And Conception Rule-Breaking Revisited
"Eye contact is remarkably powerful and effective," Dr. Debi Gilboa, a parenting author, mom of four and family physician told the outlet in May 2018, just months after it was revealed that Prince Harry and Duchess Meghan Markle were to welcome their first child.
"Our kids have a pattern of knowing when they see our face they have our attention. And the opposite is true as well," Gilboa added.
While it is said the trick helps with communication, it also reportedly offers a sense of privacy -- something crucial to young royals growing up in the spotlight.
"It is respectful to talk to a child about any discomfort they are having or give them correction without everyone hearing," Gilboa said. "It's got to be pretty hard to be in the public eye because of your family."
Prince William and Catherine share three children -- Prince George, 5, Princess Charlotte, 3, and Prince Louis, 1. Britain's royal family will welcome their next addition with the arrival of Prince Harry and Meghan's child this spring.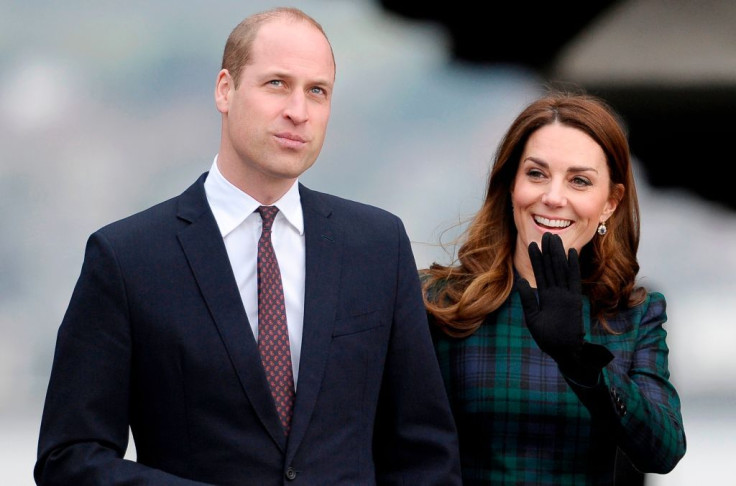 © Copyright IBTimes 2023. All rights reserved.