Kate Middleton, Prince William's Relationship 'Strained'? Couple's Body Language Suggests 'Tension,' 'Private Stress'
KEY POINTS
Prince William and Kate Middleton looked tense during their recent outing
Prince William and Kate Middleton's body language showed signs of tension
Prince William and Kate Middleton still tried to show the public a united front despite their stresses
Kate Middleton and Prince William recently stepped out in public to attend the royal family's annual Christmas Day walkabout.
Following their outing, body language experts commented that the Duke and Duchess of Cambridge's relationship may have become strained.
While speaking with Elite Daily, experts Patti Wood and Traci Brown claimed that the royal couple looked as though they were at odds with each other. While the couple was walking towards the church, Wood noticed how tightly Middleton gripped her purse and said that this may be a sign of some underlying tension.
After the church service, Prince William and Middleton were photographed walking with Prince George and Princess Charlotte. According to Wood, the couple's relationship seemed strained especially after the future Queen avoided Prince William's gaze.
In the past, Prince William and Middleton are always photographed gazing into each other's eyes.
"You're not seeing that mutual gaze or that gaze across their children's heads. "She's well over a foot and a half away from him," she said.
The body language experts are also convinced that Prince William and Middleton were dealing with the so-called holiday stress. Brown said that at some point, Middleton's face showed some signs of anger.
But despite the concerned looks on their faces, the royal couple still tried to show the public that they're a family unit.
Meanwhile, Middleton also made headlines after her hilarious-looking photos were recently unearthed on Twitter.
One royal fan uploaded a series of photos showing how much fun the Duchess of Cambridge had before she married Prince William.
In one of the snaps, Middleton's eyes seem to be rolling, which makes her look very drunk. Another photo shows Prince William's wife staring straight into the camera and making hilarious faces.
A third picture shows the future Queen sitting inside the car after a hard night of partying looking a bit wasted.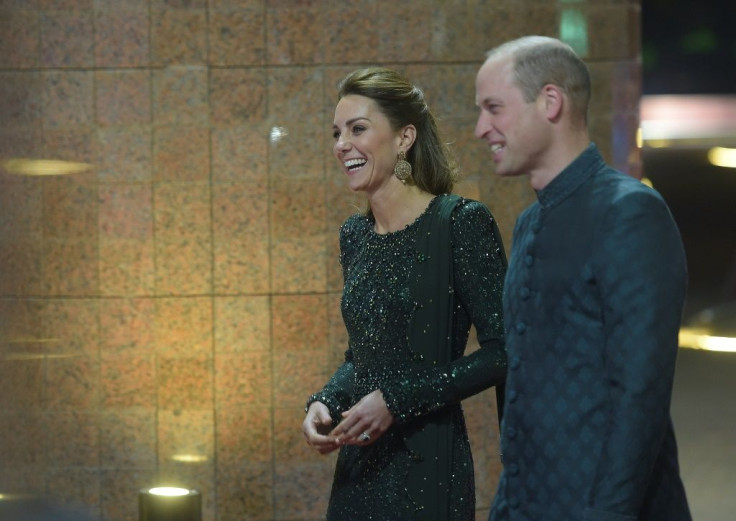 © Copyright IBTimes 2022. All rights reserved.
FOLLOW MORE IBT NEWS ON THE BELOW CHANNELS