Kate Middleton, Princess Diana Have Had Many Twinning Moments [VIDEO]
Princess Diana and Kate Middleton have had several twinning moments.
The late Princess of Wales was a fashion icon. The Duchess of Cambridge also loves her style because she was seen dressing in a similar way to her late mother-in-law.
Marie Claire shared a clip of Princess Diana and Middleton wearing similar outfits on different occasions on Twitter. Their twinning moments are so much more than one can think of.
In 1987, Princess Diana was photographed wearing a white polka dress. In 2013, Middleton was seen in a similar outfit. But she paired it with a black blazer.
In 1981, Princess Diana was photographed in a black gown for her first official evening engagement with Prince Charles. In 2011, Middleton was snapped wearing a gown with a similar style.
Middleton also wore a similar maternity dress to Princess Diana when she made Prince George's public debut. Princess Diana introduced Prince William to the world at the Lindo Wing in a green polka dot dress. Middleton opted for a blue version for her eldest son.
Middleton has been seen wearing clothes that are reminiscent of Princess Diana. Back in September, Middleton channeled Princess Diana when she joined Queen Elizabeth II for a church service in Scotland.
The duchess and the Queen were seated in the same vehicle and many noticed that Middleton's gray coat was similar to the one the late Princess of Wales wore when she was photographed with Prince Charles walking in the Balmoral during their honeymoon.
Aside from following Princess Diana's fashion style, Middleton also wears a pair of pearl earrings during Remembrance Day. Many believe that she's doing it as a tribute to Princess Diana, who also wore the same accessories for the occasion when she was still alive.
According to Dawn Karen, a fashion psychologist, Middleton is preparing herself to be the next People's Princess. Karen added that if Middleton will continue this, the people will eventually see Princess Diana in her.
"We will begin to perceive Kate in Princess Diana's likeness, that she's for the people, she's caring," Karen said. "The effect on the public of seeing Kate wearing outfits that remind us of Diana is that Princess Diana lives on through Kate Middleton, that she's almost carrying on her legacy."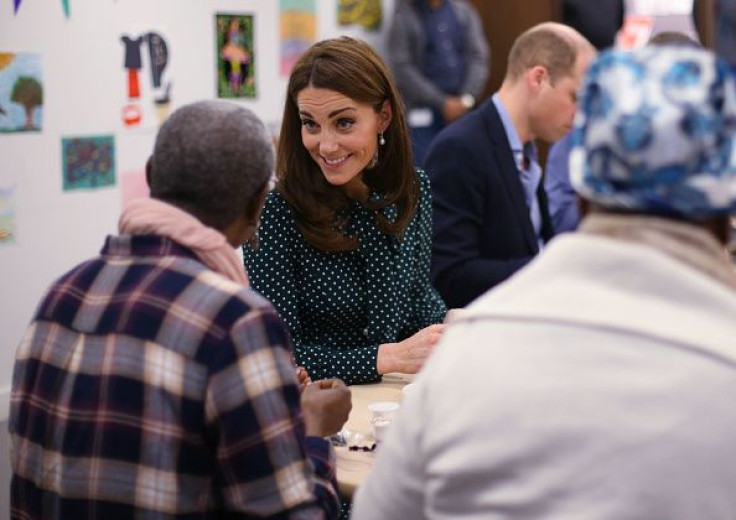 © Copyright IBTimes 2023. All rights reserved.