Kate Middleton Sent A Message With Her Stunning Tiara On Wedding Day
Kate Middleton sent a message with her stunning tiara on her wedding day.
In 2011, the Duke and Duchess of Cambridge tied the knot after dating for almost a decade. On her big day, Middleton wore the Cartier Halo tiara that looked really good on her.
According to royal biographer Andrew Morton in his 2011 book "William and Catherine," the tiara was made in 1936. It was a gift of the then Duke of York to his bride three weeks before he succeeded his brother as king. When Middleton wore the headpiece on her royal wedding, she was reportedly sending a message.
"If Catherine was sending out a message, it was that she would support her husband through thick and thin, just as the new Queen Elizabeth had done when her stammering husband took his first tremulous steps as King George VI," Morton wrote.
"A sign, too that her family would be an integral part of her new life was perhaps demonstrated by the fact that she wore diamond-set stylised oak-leaf earrings, based on the Middleton family's new coat of arms, which her parents gave her for her wedding day."
The tiara was made of diamond and platinum. It was passed down to Queen Elizabeth II on her 18th birthday. Queen Mother, Princess Margaret and Princess Anne have all worn it.
The tiara was last seen at the National Gallery in Canberra, Australia as part of the "Cartier: The Exhibition." It was on display until July 22, 2018, and it was never seen again. At present, it is likely safely stored at the Queen's vault along with the rest of her collection.
Royal brides usually wear tiaras on their big day. Meghan Markle also wore one when she walked down the aisle to marry Prince Harry in May 2018. However, she was never seen wearing one again after that day.
According to monarchy expert Emma Forbes, Markle doesn't wear a tiara like Middleton because she is not a "tiara kind of girl." Forbes pointed out that the Duchess of Cambridge is more traditional. The royal jewels in the tiara are mind-blowing and are quite traditional and they fit Middleton's taste.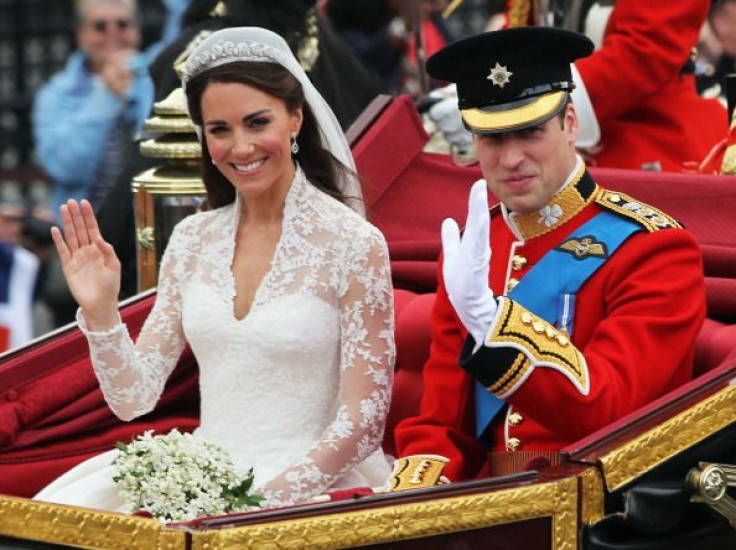 © Copyright IBTimes 2023. All rights reserved.