Kate Middleton Sparks Anger Among Queen's Staff For This Reason
Kate Middleton's very hands-on behavior is something that the Queen's staff don't like about her.
The Duchess of Cambridge grew up without any servants. When she married Prince William and they started their own family, the couple agreed to be hands-on when it comes to their household. Middleton loves to cook and prefers to have her privacy, which is something royals do not usually get to enjoy.
"Having said that, Kate has broken precedent in the sense that she does more for herself than anyone else in her position has ever done before," journalist Ashley Pearson said on Amazon Prime's documentary "William & Kate: The Journey."
"Kate Middleton was doing a lot for herself, and that didn't sit too well with staff," she added.
Middleton's ways upset the royal household. The Duke and Duchess of Cambridge's head housekeeper and head gardener both quit, which many found suspicious because both used to work for the Queen, but they resigned after being assigned to Prince William and Middleton.
Initially, there were speculations that Carole Middleton meddled in the housekeeper's duties. This was not proven. However, Middleton's desire to be a hands-on wife and mom is a given.
Pearson understands Middleton's ways because the duchess was brought up without any household servants. In addition, one enjoys more privacy when there are no servants around.
For instance, Middleton was photographed shopping for school shoes for Prince George and Princess Charlotte back in September. However, she forgot to bring socks and asked the shopkeeper to borrow for her children.
In April, Middleton was also seen visiting Waitrose in Norfolk. She was photographed buying something that appeared to be coriander or parsley with a "25 per cent off" sticker.
Just like Middleton, her husband loves the arrangement. According to royal correspondent Robert Jobson, Prince William wants to be a hands-on dad, too.
Earlier this week, the Duke and Duchess of Cambridge hosted two Christmas parties in London and Cyprus for the Royal Air Force and their families who would be separated over the holidays.
The Duke of Cambridge was asked why they didn't bring their children — 5-year-old Prince George, 3-year-old Princess Charlotte and 7-month-old Prince Louis — to one of the events. Prince William explained that they opted not to bring the kids because he couldn't look after them and entertain guests at the same time.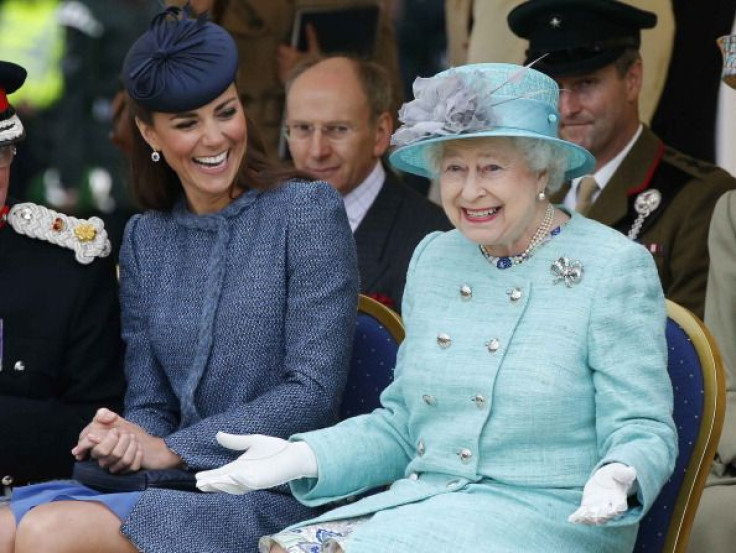 © Copyright IBTimes 2022. All rights reserved.
FOLLOW MORE IBT NEWS ON THE BELOW CHANNELS