Kate Middleton Stuns In Chic Emerald Green Coat For St. Patrick's Day [PHOTOS]
Kate Middleton looked absolutely stunning in a chic emerald green coat as she and husband Prince William kicked off St. Patrick's Day celebrations.
On Sunday, Middleton and Prince William went on their annual visit to the 1st Battalion at their base in Hounslow, west London and joined the traditional parade of the Irish Guards.
To celebrate Ireland's national day, Middleton made sure to dress right for the occasion, donning an emerald green buttoned coat and a floral hat in a matching color. The Duchess of Cambridge paired her look with Gianvito Rossi pumps. Prince William, meanwhile, looked handsome while dressed in full military attire.
During the event, Middleton presented sprigs of shamrock to officers and warrant officers, according to Kensington Palace. Later in the day, the Duke and Duchess of Cambridge will be toasted by the longest-serving guardsman at the Guardsman's Lunch, where Middleton will be thanked for presenting the shamrock.
The three heart-shaped leaves of the shamrock represent Ireland and the Holy Trinity. Every year, this symbol is given to Irish guards who fight and die in the British Armed Forces on St. Patrick's Day.
The tradition of handing out shamrocks has always been presided over by a woman since the regiment was first founded by the order of Queen Victoria in 1901. The only exception to this was when King George VI presented the shamrocks in 1950 while celebrating the regiment's 50th anniversary.
Prior to Middleton, the presentation of the shamrock was done by the Queen Mother for decades before she passed away. The tradition was later taken over by Princess Anne until 2012 when the duty fell to Duchess Kate, whose husband Prince William is the current royal colonel of the Irish Guards.
Middleton has been present at every St. Patrick's Day celebration since marrying Prince William, except for 2016 when she decided to stay in Anmer Hall with Prince George and Princess Charlotte, according to Daily Mail.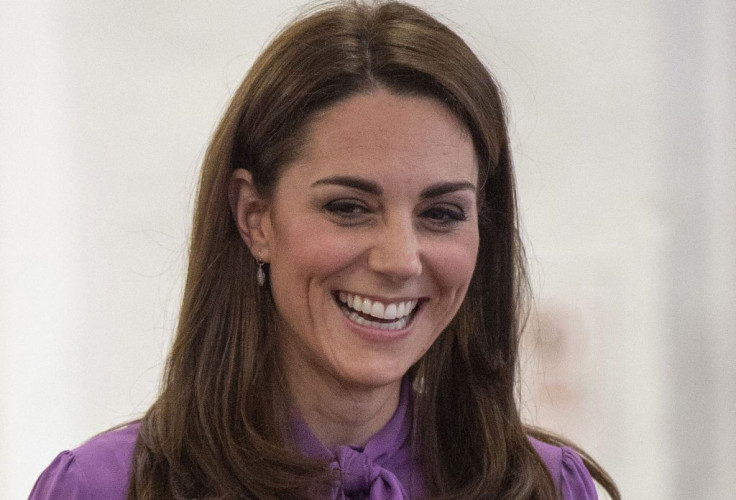 © Copyright IBTimes 2023. All rights reserved.