Kate Middleton Swears By This Incredible Diet In Shedding Post-Baby Weight
Kate Middleton has been practicing this particular diet after her three pregnancies to shed her post-baby weight.
The Duchess of Cambridge is already a mom of three, but she remains in great shape. According to Julia Mullaney, there's one diet that Middleton swears by when it comes to shedding the post-baby weight and that's Dukan.
Middleton has always been a healthy eater and when it comes to losing the extra weight she gained from her pregnancies, she uses this rigorous diet.
Dukan has four phases. The first phase or Attack phase focuses on an extremely protein-heavy diet to "produce immediate and noticeable weight loss." In the second phase or Cruise phase, vegetables are added to the diet. In the third phase or Consolidation phase, one can reintroduce indulgent foods slowly to avoid any weight gain. The fourth phase or Stabilization phase has three rules: eating three tablespoons of oat bran per day, walking 20 minutes daily and maintaining a protein-only diet on Thursdays.
Netizens noticed that Middleton has easily lost her post-baby weight compared to her sister-in-law Meghan Markle. When the Duchess of Sussex attended the premiere of "The Lion King," many fans noticed the former "Suits" star's extra weight two months after she delivered baby Archie.
According to Deanna Eppers, Middleton has good genes and long and thin body. Also, she didn't gain a lot of weight in all of her three pregnancies because she was suffering from hyperemesis gravidarum. As for Markle, she said that nursing moms gain weight and some don't change until the baby is weaned. Meanwhile, others believe that Markle was losing weight normally and not as quickly as Middleton.
"Normal weight gain during pregnancy is somewhere around 30–35 pounds. It then is likely to take at least a year for a woman's weight to to return to where it was before she got pregnant," Anne Agard wrote.
Aside from Dukan diet, Middleton revealed another secret on how she easily lost the extra weight she gained after her pregnancy. According to the Duchess of Cambridge, she runs after her kids.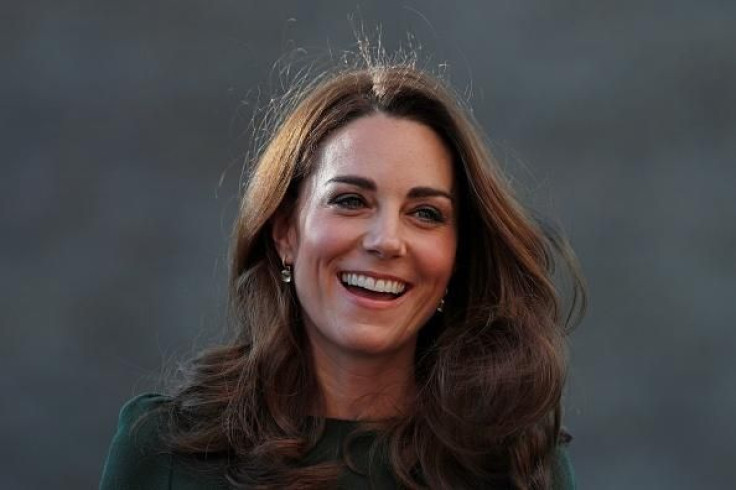 © Copyright IBTimes 2023. All rights reserved.