Is Kate Middleton Too Thin? What Royal Fans Think About Duchess' Physique And Weight
Kate Middleton has always had a thin frame and slim physique, but some royal watchers are starting to wonder if the Duchess of Cambridge is too thin.
According to Hollywood Cheat Sheet, while the Duchess, who is 5'9", is often reported to be a size 6, some believe that since the camera can add ten pounds, she may actually be closer to a size 2, which raises some concerns. However, while some wonder if her weight is unhealthy, or if she is at risk of suffering from an eating disorder like her late mother-in-law, Princess Diana, royal insiders have assured that the Duchess isn't really in danger, mainly because her husband, Prince William would likely notice and not stand for it.
"I don't think we have a problem like Di did with weight," one insider said. "I don't think William would put up with it, he's very attuned to things with Kate, unlike how Charles was with Diana."
In addition, the Duchess likely keeps a svelte figure through healthy diet and exercise routines, and a busy schedule which keeps her on the go.
However, the criticism over her body comes on the heels of her sister-in-law, Meghan Markle, giving birth to her first child, Archie Harrison, and debuting what was seen as a more "realistic" body afterward, something Middleton didn't. Markle didn't drop the weight she gained during pregnancy as quickly as Middleton, and that had some people criticizing the Duchess of Cambridge.
However, it has also been pointed out that in addition to genes which show she might have a naturally thinner frame regardless, Middleton also suffered from hyperemesis gravidarum during all three of her pregnancies, which Markle did not. As a result, she likely tended to gain less weight overall, which made it easier for her to lose weight at a faster pace.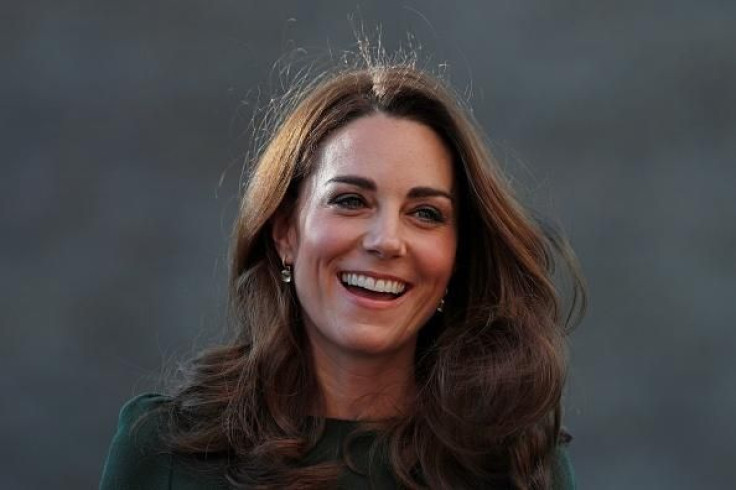 © Copyright IBTimes 2023. All rights reserved.