Kate Middleton, William's Commercial Flight Shockingly Not As Eco-Friendly As They Thought
Kate Middleton and Prince William's commercial flight was not as environmentally friendly as they thought.
On Thursday, the Duke and Duchess of Cambridge were spotted taking a commercial flight to Scotland to join Queen Elizabeth II in Balmoral. However, according to Rebecca English, a royal journalist for Daily Mail, "unbeknown to the royals, their flight might not have been as environmentally friendly as they had hoped."
The budget airline bosses reportedly ordered an empty plane to pick up the Cambridges. According to sources, Flybe was so keen for the royal party to travel on one of their own liveried planes, so it ordered an Embraer 145 jet to be flown from Eastern's Humberside HQ especially for the trip.
The 8:40 a.m. flight that the royal took from Norwich to Aberdeen is operated by Scottish company Loganair on behalf of Eastern Airways, Flybe's franchise partner. The flight logs showed the plane number EZE041P with "P" on the end that denotes that it was an empty positioning flight.
The Loganair aircraft reportedly brought an earlier load of passengers from Aberdeen to Norwich as part of its regular shuttle service and took off from Norfolk empty around 45 minutes later. The two empty flights would be responsible for an extra 4.5 tons of carbon emission.
"It's utterly extraordinary and makes a mockery of their family's very laudable attempts to travel more economically and in a more environmentally friendly manner," the source said.
"An additional 4.5 tons of carbon emissions were created simply to ensure that an aircraft with Flybe written on the side operated the flight with the Royal party aboard, instead of the usual aircraft which flies the route. It's obviously not their fault but is utterly ridiculous."
Prince William and Middleton's flight to Scotland was deemed by many as a PR stunt due to the timing. The Duke and Duchess of Cambridge boarded a commercial flight amid the intense backlash Prince Harry and Markle faced for flying on private jets during their holiday trips to Ibiza and Nice.
Meanwhile, others believed that the Duke and Duchess of Cambridge were trolling the Duke and Duchess of Sussex after the latter made a tactless jibe at them.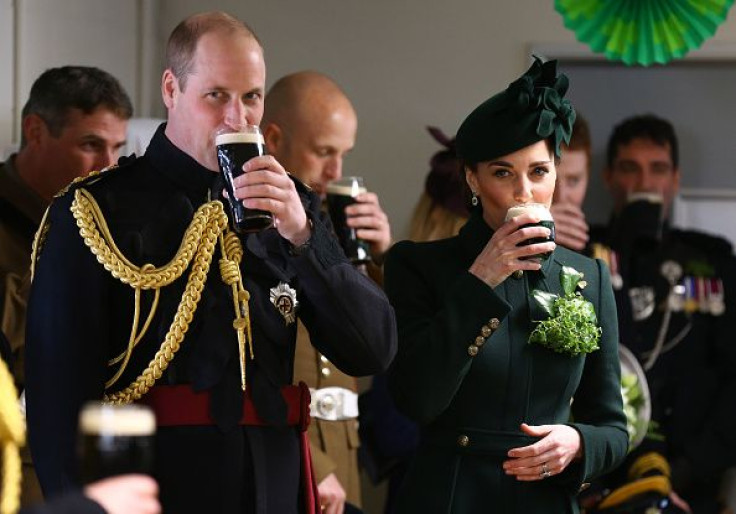 © Copyright IBTimes 2023. All rights reserved.