Kate Middleton's Mom Shares Fun Halloween Plans With Grandkids George, Louis And Charlotte
KEY POINTS
Carole Middleton said Halloween is an "Autumn highlight" for her
Kate Middleton's mom shared that she grew her own pumpkins this year
Carole said she is looking forward to decorating them with her loved ones
Carole Middleton has given a glimpse of her Halloween plans.
In a new post on the official Instagram account of her company, Party Pieces, Kate Middleton's mom opened up about her favorite part of the fall season and hinted at a fun activity with her grandchildren for Halloween.
"Halloween is an Autumn highlight for me," Carole said. "I can still remember the fun and frights from my own childhood; the chance to dress up, decorate pumpkins and go trick-or-treating!"
She went on to share that she has grown her own pumpkins and is looking forward to decorating them with her family. Carole and her husband, Michael Middleton, have six grandchildren. Three from Prince William and Kate — Prince George, 9, Princess Charlotte, 7, and Prince Louis, 4 — and three from James and Pippa Matthews — Arthur, 3, Grace, 1, and 3-month-old Rose.
"I've even grown my own pumpkins this year, so I'm looking forward to decorating those with my loved ones," Carole added.
The Princess of Wales has inherited her mom's fondness for the holiday. She was seen in a local supermarket in Norfolk, England, with Prince George and Princess Charlotte in 2019 picking out Halloween costumes for them.
Local Kathy Whittaker said she saw Princess Kate browsing the holiday section but didn't see what she actually got for her kids, according to several U.K newspapers.
"I didn't see what she actually bought. The lady that told me she was there had children with her, and she said Kate was asking her children what they were going to be for Halloween," Whittaker said, People reported. "I think she bought some Halloween bits for her kids, but I don't know what."
Meanwhile, Carole has revealed other family holiday traditions over the years. In 2018, she told The Telegraph that each of her grandchildren's rooms has a Christmas tree around the holidays "so that they can decorate it themselves."
In 2020, Carole also shared on Instagram that her grandchildren would still help her get festive amid the COVID-19 pandemic.
"For me, what really matters is that my family feels connected," she said. "I normally let my grandchildren help me decorate the tree. This year, I'll ask them by video call to decide which decoration should go where. It may need to be tastefully rearranged later!"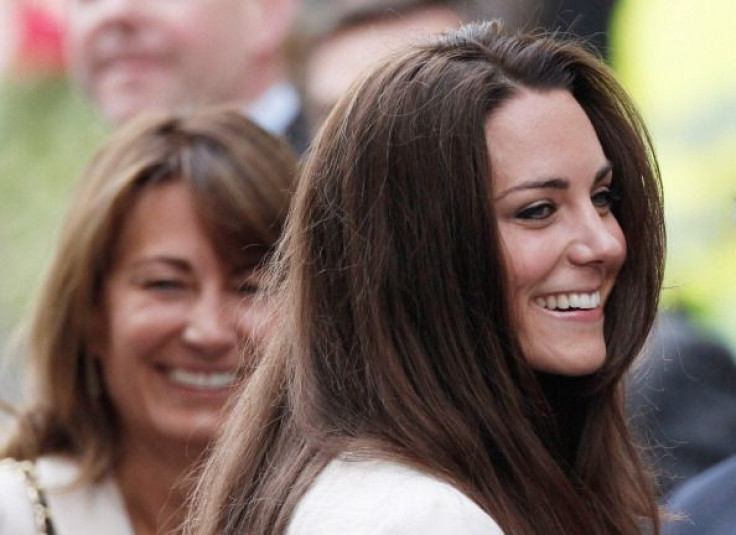 © Copyright IBTimes 2023. All rights reserved.