Kate Middleton Praised For Reaction To Heckler: 'Cool, Calm And Collected'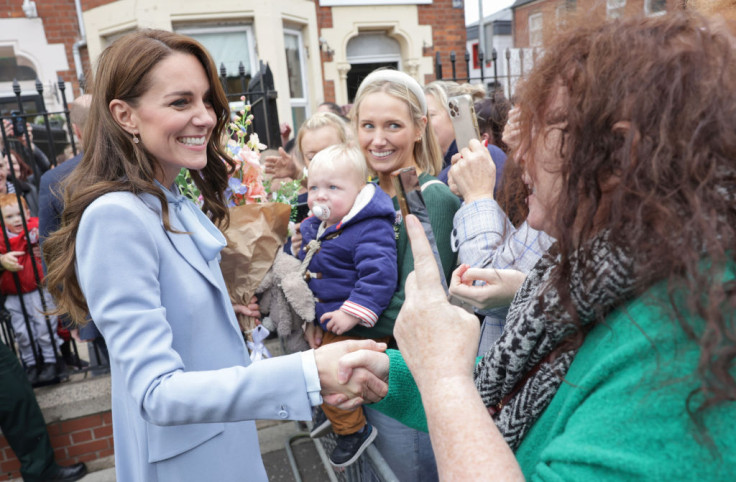 KEY POINTS
Prince William and Kate Middleton had a joint walkabout during their visit to Northern Ireland Thursday
The Prince and Princess of Wales met and spoke to well-wishers outside Carrickfergus Castle
One woman appeared to tell Middleton, "Ireland belongs to the Irish"
Kate Middleton has received praise from royal fans for handling a heckler "perfectly" during a recent walkabout in Northern Ireland with Prince William.
The Princess of Wales was greeting the crowd outside Carrickfergus Castle and shaking their hands Thursday when a woman made some not-so-welcoming remarks, People reported.
"Nice to meet you, but it would be better if it was when you were in your own country," the woman, who was recording the encounter on her phone, appeared to tell Middleton, according to the outlet.
Middleton kept her composure and just smiled before moving on to shake other people's hands. However, the woman didn't back down and appeared to tell the royal, "Ireland belongs to the Irish."
The encounter received mixed responses on social media, with some calling the woman rude and praising Middleton for keeping her cool.
"Poor Catherine. ... That was aggressive. She gripped her hand and pulled her towards her, and she still kept her composure! What a diamond!" one royal fan commented on Twitter.
Another wrote, "She went there to cause drama and fuss. Bravo to Catherine for being cool, calm and collected."
"Very rude lady but Kate handled [it] perfectly," a third Twitter user added.
"Look how well Her Royal Highness, The Princess of Wales handled this situation. A true master of diplomacy and tact," a fourth netizen opined.
"The Princess of Wales handled it with pure class and kindness, as always," a fifth person said. "The woman who made the undignified remark embarassed herself in public for clicks and attention."
Northern Ireland makes up the United Kingdom along with England, Scotland and Wales. However, there has been controversy and conflict since England occupied Ireland in the 1600s, according to People.
In 1920, an act was passed that split the country into Northern Ireland, part of the U.K., and the Republic of Ireland.
The late Queen Elizabeth II addressed the rift between the two countries in 2011 at a state banquet in Dublin.
"It is a sad and regrettable reality that through history our islands have experienced more than their fair share of heartache, turbulence and loss ... with the benefit of historical hindsight we can all see things which we wish had been done differently, or not at all," she said, The Guardian reported. "To all those who have suffered as a consequence of our troubled past, I extend my sincere thoughts and deep sympathy."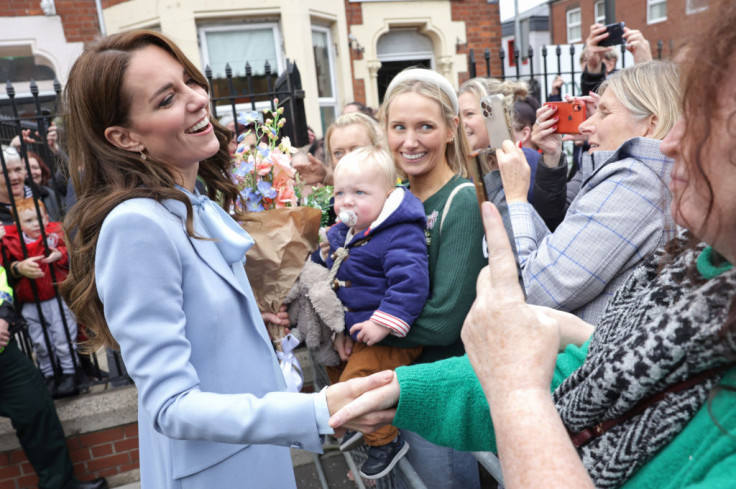 © Copyright IBTimes 2023. All rights reserved.