Kate Middleton's Parents Accused Of Cashing In On Meghan Markle's Special Events
Kate Middleton's parents were accused of cashing in on Meghan Markle.
The Duchess of Cambridge's parents Carole Middleton and Michael Middleton run their own company called "Party Pieces" where they stocked up party materials for various events including birthdays, national holidays and weddings. They sell Union Jack flats, confetti and more.
Middleton's parents were accused of cashing in on Markle on her big day which was deemed to be a national celebration. Carole and Michael sold personalized Union Jack banner, bowler hat, fabric waving flags, umbrellas, fluffy head boppers and more.
"Complete the look with this fun Union Jack Bowler Hat. Ideal for national celebrations, you can show off your British style with this hilarious hat. Great for taking some funny photos and showing off your national pride!" the description of the Union Jack bowler hat read.
Carole and Michael did the same on Markle's birthday. Last year in the run-up of Markle's 37th birthday, Party Pieces promoted their personalized photo banners.
Their ad features a colorful banner with a personalized message that read "Happy 18th Birthday Megan." There are various events in a year, but the promotional ad focused on one's birthday and used the name "Megan" which was similar to the Duchess of Sussex's except that it was spelled without an "h."
"Our wide range of personalised photo banners are perfect for girls and boys birthday parties," the ad description read. "Add a personal touch by adding a name and age or write your own custom message and a photo of the special birthday boy or girl."
Middleton's parents usually update their items on the store depending on the occasion. In October, they were slammed for selling a "Zombie Sleeping Princess" costume for Halloween.
The zombie costume features a blood-drenched pink silky dress with jagged skirt. At the top is a gruesome print of the zombie princess' ribcage and organs.
Many found the costume offensive. Princess Diana's friend Simone Simmons and Majesty magazine editor-in-chief Ingrid Seward both found the item "sick" and "inappropriate."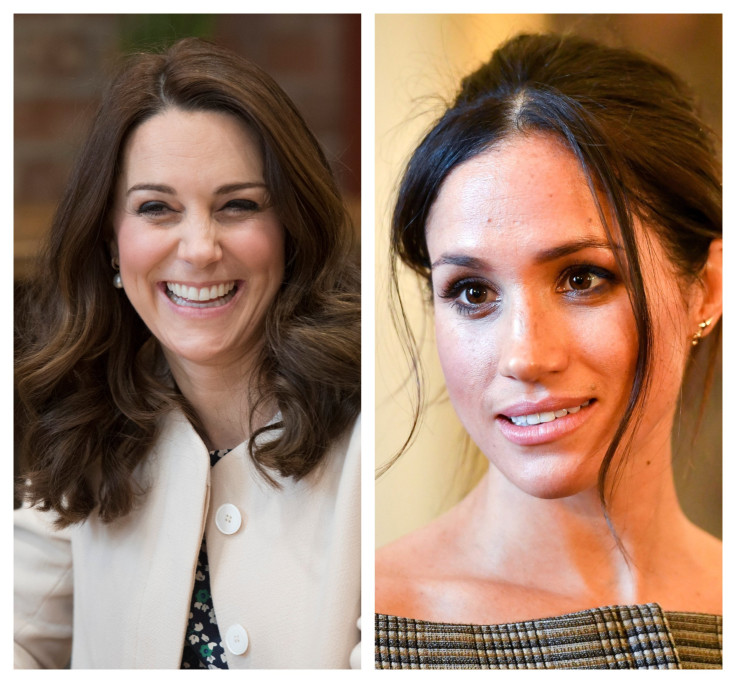 © Copyright IBTimes 2023. All rights reserved.