Kate Middleton's Surprising New Favorite Accessory: Where To Get Look [PHOTOS]
Kate Middleton has long been known as a trendsetter, whether it's for dresses, coats, shoes or accessories. And her signature look these days includes an accessory that she may be bringing back: the hatband.
After giving birth to Prince Louis in April last year, some have noticed that the Duchess of Cambridge has been wearing a hatband, a sartorial hybrid between a hat and headband, frequently in public events. According to Town & Country, the hatband is an oversized headband, usually with embellishments or padding to add a formal touch. This could be the reason why Middleton has been fond of using them when she attends special occasions and formal events for months now.
The magazine noted that Middleton first wore a hatband during Prince Louis' christening on July 9 last year. She used a cream headband with white floral and pearl appliqué by Jane Taylor London to complement her ivory Alexander McQueen dress.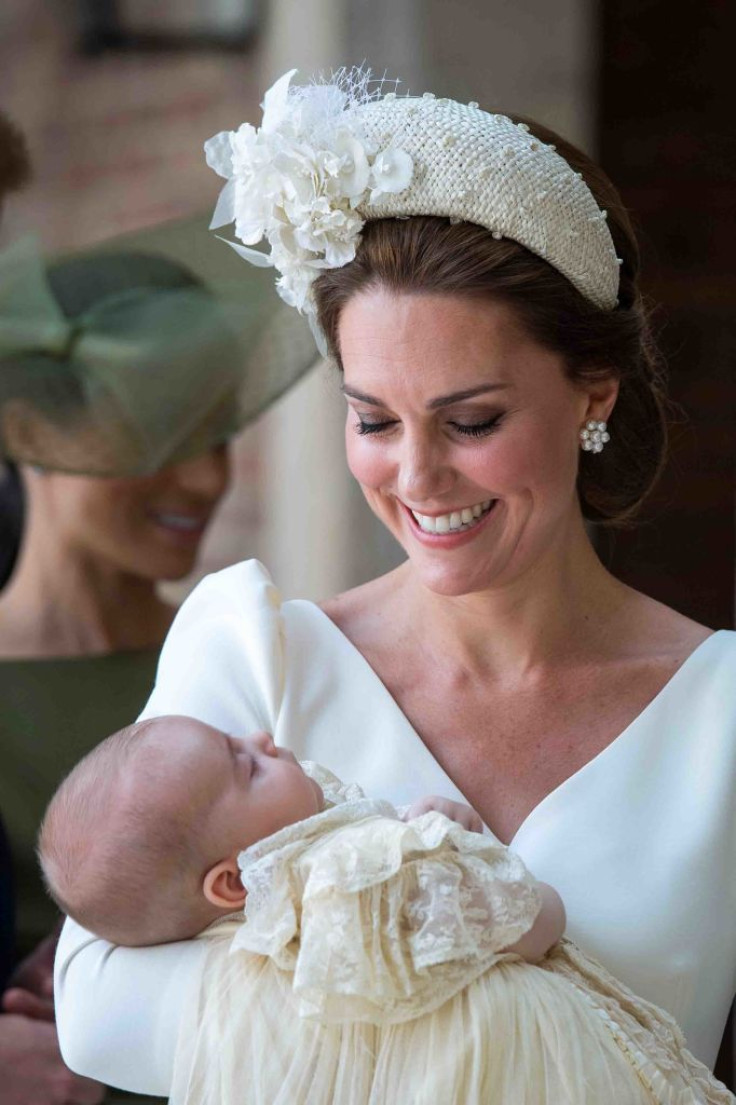 A few months later, the Duchess of Cambridge and future queen once again wore the fancy headpiece, this time a bespoke floral band from Juliette Botterill Millinery in London, for her close pal Sophie Carter's wedding to Robert Snuggs.
In November, Middleton was photographed wearing a black velvet Jane Taylor Crescent Moon headband with the detail wrapping on one side removed for the Armistice service at Westminster Abbey. She used the accessory to complement her velvet embellished forest green Catherine Walker coat dress.
This Christmas, another hatband made an appearance on Middleton's head. When she attended the Christmas Day church service with husband Prince William, Queen Elizabeth II, Meghan Markle, Prince Harry and the rest of the royal family, she wore a festive two-tone Jane Taylor halo band with a brown bow at the back. Her clothing also caught attention as she wore a red velvet Catherine Walker dresscoat.
Earlier this year, Middleton attended another church service with Prince William and the Queen. This time, she went for a blue-themed look and wore a Jane Taylor diamond crepe pleated band with an exquisite bow at the back.
What do you think of Middleton's new favorite accessory? Share your thoughts below!
© Copyright IBTimes 2023. All rights reserved.