Katelyn Campbell Protests 'Slut-Shaming' Abstinence Assembly Despite Threats From HS Principal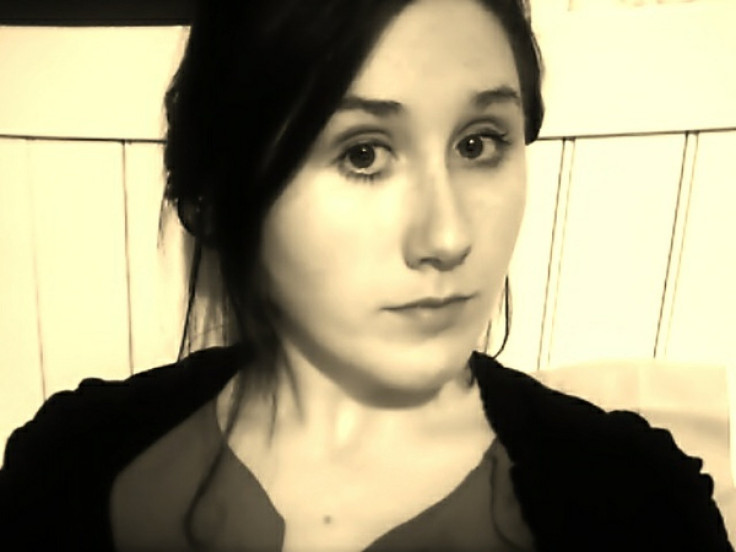 A West Virginia high school student is suing her principal, who she says threatened to punish her for protesting a speaker who promoted falsehoods about sex.
Katelyn Campbell, a student at George Washington High School in Charleston, says that her school's principal threatened to call Wellesley College, where she is entering in the fall, and inform the school about her "bad character."
The incident stems from a school assembly that featured Pam Stenzel, a prominent conservative advocate for sexual abstinence among teenagers. During the assembly, Stenzel allegedly warned students that "if you take birth control, your mother probably hates you," and that she "could look at any one of you in the eyes right now and tell if you're going to be promiscuous," the Charleston Gazette reports.
Campbell is having the American Civil Liberties Union sue on her behalf over what she refers to as Stenzel's "slut-shaming" presentation, claiming her speech was filled with false information, the Gazette reports.
"Many students felt uncomfortable with her outright condemnation of any and everyone who has ever had premarital sexual contact," Campbell told the Gazette. "Stenzel's overall attitude was that any type of sex will guarantee the contraction of an STD or an unwanted pregnancy."
A male student, who chose to remain anonymous, echoed Campbell's view of Stenzel. "While her intentions may have been good, her tone was very loud, like she was shaming everyone in the audience. She was making girls cry. There were pregnant girls in the audience and she was implying, if you had sex, you're not an OK person," he said. "The only reason I am standing up against it is so other schools in West Virginia don't have to hear this."
George Aulenbacher, the school's principal, did not share his students' concerns. "I didn't hear anything like that. Anytime you talk about sex with any teen student, it can be uncomfortable," he said. "The only way to guarantee safety is abstinence. Sometimes, that can be a touchy topic, but I was not offended by her. The intent was to educate and talk to kids about making good decisions."
According to Campbell, Aulenbacher threatened to call Wellesley College and ruin her reputation when he heard that the student had talked to the media. "How would you feel if I called your college and told them what bad character you have and what a backstabber you are?," Campbell says the principal told her.
"He threatened me and my future in order to put forth his own personal agenda and make teachers and students feel they cant speak up because of fear of retaliation," Campbell told the Gazette.
Still, the soon-to-be college student has refused to abandon her crusade against Stenzel's speech. She told the Gazette that she hopes her request for court injunction will allow for open discourse on sexual health practices.
"West Virginia has the ninth highest pregnancy rate in the U.S.," Campbell told the Gazette. "I should be able to be informed in my school what birth control is and how I can get it. With the policy at GW, under George Aulenbacher, information about birth control and sex education has been suppressed. Our nurse wasn't allowed to talk about where you can get birth control for free in the city of Charleston."
Despite Aulenbacher's alleged efforts, Wellesley has no intention of retracting Campbell's admission. On Wednesday, the school took to Twitter to voice their support for their future undergrad.
© Copyright IBTimes 2023. All rights reserved.