Katy Perry Wished For Larger Breasts, Lost Virginity At 16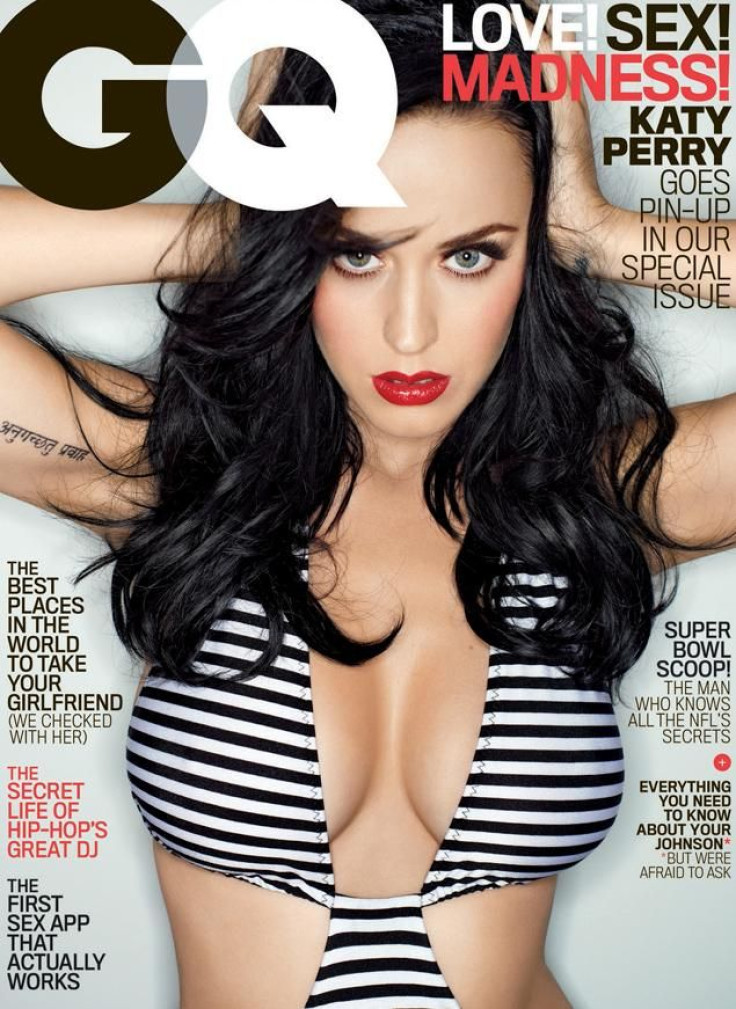 Katy Perry might be a multi-platinum artist now, but her earlier life wasn't always so glamorous. The "Roar" superstar sat down with GQ magazine and revealed various facets about her life before she became famous. Perry told stories about when she was just a little girl and even discussed intimate details about losing her virginity.
When she was 13, the California girl started playing music at a local farmers market. To her delight, Perry's efforts would be rewarded with avocados, pistachios and $15, she said. "That was a lot of money for me."
But fresh produce and a few bucks weren't the only things Perry wanted. The singer hoped to have a voluptuous figure one day.
"I lay on my back one night and looked down at my feet, and I prayed to God," she said in the February issue of GQ. "I said, 'God, will you please let me have boobs so big that I can't see my feet when I'm lying down?'"
The Lord must have listened to her wish: The singer shared that it wasn't long before she was endowed with more than she could have ever wanted. "I had no clue they would fall into my armpits eventually," she added.
Though some might speculate the 29-year-old turned to cosmetic surgery for her stellar physique, Perry maintains her body is au naturel. "I've never had plastic surgery," she told the mag. "Not a nose, not a chin, not a cheek, not a t-t. So my messages of self-empowerment are truly coming from an au naturel product."
During the interview, the brunette siren admitted her ardor for Jeff Buckley's album "Grace," and added a personal fact about why the record has meant so much to her. Perry said she lost her virginity to it at 16 while it played in the background in a Volvo sedan.
Currently, Perry finds herself lucky in love with American singer-songwriter John Mayer. "I'm having a wonderful experience with a wonderful guy," she said about the relationship.
Follow me on Twitter @mariamzzarella
© Copyright IBTimes 2023. All rights reserved.