'Keeping Up With The Kardashians' Season 9 Spoilers: How Did Kanye West Propose To Kim Kardashian? Episode 5 Recap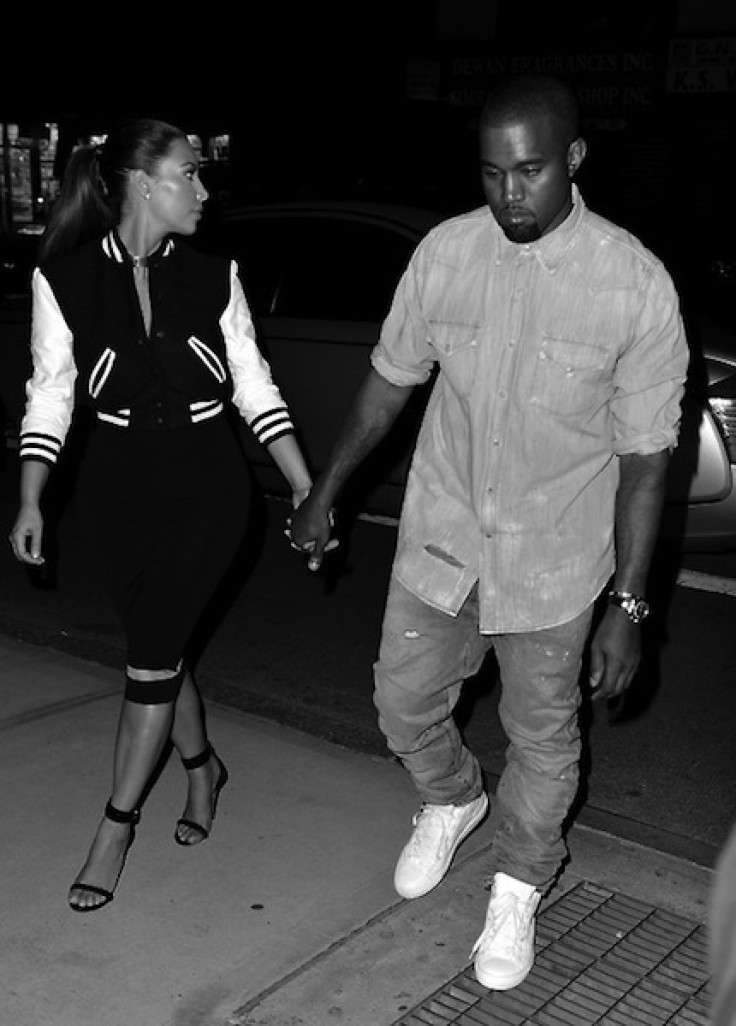 Just in case fans somehow missed the news last October, Kanye West proposed to Kim Kardashian on her 33rd birthday in San Francisco in a big way. While it was initially unclear whether the extravagant engagement event would be broadcast on Kardashian's E! reality show, the proposal was featured on Sunday night's episode of "Keeping Up With the Kardashians."
On Oct. 21, rapper West rented AT&T Park for the occasion and proposed to Kardashian in front of family and friends. The only family member who knew about the proposal in advance was Kardashian's mom, Kris Jenner.
West had a 50-piece orchestra play Lana Del Rey's "Young and Beautiful" before playing his own hit song "Knock Me Down," which includes the lyrics "I never thought I'd be in love like this/When I look at you, my mind goes on a trip."
After the performance, the words "PLEEEASE MARRY MEEEE!!!! [sic]" appeared on the scoreboard screen, and West bent down on one knee in front of Kardashian. After she said yes, there were fireworks and her family came out of the dugouts to celebrate the moment with her.
The couple has been together since late 2012, though they have known each other for about a decade. They now have a 7-month-old daughter together, named North West.
Since the proposal, West, 36, has not stopped gushing about his bride-to-be, even causing controversy with some of his bold statements. In late October, speaking with Ryan Seacrest on his radio show, West shared his opinion about the reality star's influence.
"There's no way Kim Kardashian shouldn't be on the cover of Vogue. She's like the most intriguing woman right now. She's got Barbara Walters calling her, like, every day," he said. "And collectively, we're the most influential with clothing. No one is looking at what [Barack Obama] is wearing. Michelle Obama cannot Instagram a [bikini] pic like what my girl Instagrammed the other day." He is referring to the photo Kardashian uploaded of herself in a white bodysuit showing off her derriere.
Known for making provocative statements, West says he is not trying to cause controversy. "That's not my concern. My concern is doing God's work and he'll work everything else out."
Considering the proposal was aired on television, it is likely that the couple will also televise their wedding, expected to happen this summer, outside of Paris, their favorite city.
© Copyright IBTimes 2023. All rights reserved.