Kendall Jenner Shares New Pictures From Giambattista Valli Campaign
Kendall Jenner shared a new set of pictures from her Giambattista Valli shoot. Apart from sharing a photo of the gorgeous red dress for the shoot, the model also gave her fans a glimpse of some of the locations of the campaign that are filled with art and beauty.
The red mini dress that Jenner wore for the campaign isn't the only look she wore for the shoot, but it is the highlight of the campaign. The mini dress is slightly longer at the back, which reveals her slender legs. The dress also comes with frills on the shoulder.
Jenner shared a new picture of her in the red dress on her Instagram page. The model looks happy as she ran bare foot down the stairs of the beautiful mansion were the shoot took place.
The shoot took place in Rome, and Jenner teased some of the shots from the mansion on her Instagram page. The historic building is home to many sculptures and busts of ancient Roman personalities, and the rooms are filled with massive paintings. The other picture the model shared online shows a staircase that has beautiful carvings on the ceiling.
Giambattista Valli also shared a video of the shoot on its official Instagram page. The new video shows Jenner playing around in the garden with the flowers and running around the place while posing for the camera.
Jenner also got to wear the red dress at the Giambattista Valli x H&M Runway Show, a picture of which has been posted on Instagram. The fashion show took place on Oct. 24 at Palazzo Doria Pamphilj.
No one is more proud of Kendall opening the Giambattista Valli x H&M Runway Show than her mother Kris Jenner. The momager shared a picture of her daughter walking the ramp on her Instagram page and referred to herself as a proud mama.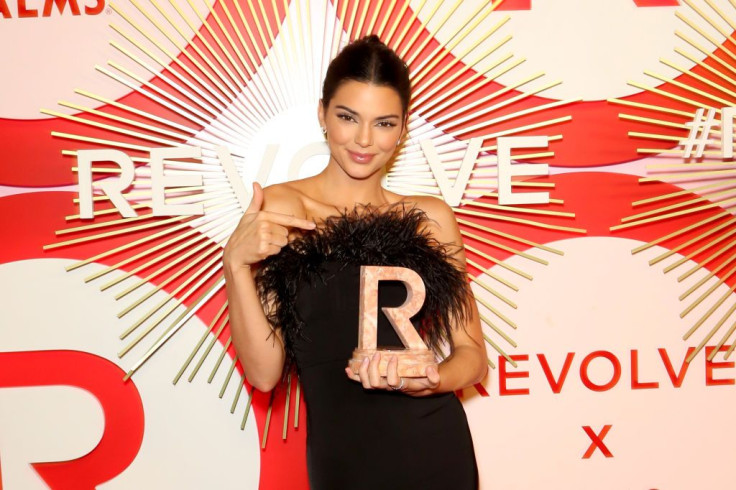 © Copyright IBTimes 2023. All rights reserved.