Kendell Jenner Facing Cultural Appropriation Allegations Over 818 Tequila Ad
KEY POINTS
Kendal Jenner launched her own tequila brand earlier this year
She recently shared some photos and a video to promote the brand
People have accused her of cultural appropriation
Kendal Jenner has been accused of cultural appropriation over an advertisement for her tequila brand in which she can be seen working at an agave farm.
The 25-year-old model launched her tequila brand called 818 in California, her home state, in February. Since then, the brand has already won several awards, including the best Reposado Tequila at World Tequila Awards, WWD.
As a part of its promotion, Jenner released on Instagram a few photos and a video taken at an agave farm in Jalisco, Mexico.
"What an incredible experience I have had thus far, learning about this beautiful place, it's [sic] beautiful culture, and the beautiful people! @drink818 has launched in California... we will be rolling out to the rest of the US all summer long, keep a look out!!!" the model wrote in the caption.
In the video and the series of photos posted, one can see Jenner working with the agave farmers while wearing a casual outfit composed of jeans, a cowboy hat, a tank top and a loose cotton shirt.
A flood of negative posts and comments followed immediately. Apparently, her outfit and the scenes depicted in the shots haven't gone down well with many people who have since condemned the runway model of exploiting stereotypes linked to Mexican farmers.
On Twitter, many called out the model for being tone-deaf.
"Leave it to Kendall to be as tone-deaf as possible, this is so offensive. Modeling that chic migrant worker look for her tequila brand, watch her cry and say she didn't know later on for the 100th time," one netizen wrote.
Meanwhile, another netizen listed down some reasons why people shouldn't support Jenner's tequila brand in a threat of tweets.
"Me as a Mexican, im begging yall that live in the US to DO not consume Kendall Jenner's tequila because what she's doing is called Cultural Appropriation making it hers. Listen to us Mexicans when we tell you that this is wrong. is [sic] our culture and we don't want a white woman profiting from our culture," the netizen said in one of the tweets.
On the other hand, some brought up that several Hollywood stars, including George Clooney and Dwayne Johnson, have also come up with their tequila brands as well but haven't faced any backlash.
"I get why Kendal shouldn't own a tequila & I'm for it BUT why don't y'all have that same energy with every celebrity who owns a tequila that isn't Mexican ????" one of them said.
It can be recalled that Jenner also faced backlash when she first introduced her brand three months ago. People were quick to point out that what the model was doing was an example of cultural appropriation.
"Something about Kendall Jenner making tequila rubs me the wrong way..like the idea of white celebrities taking from local Mexican artisans and profiting off our traditions and agricultural business yet only visit Cabos and Puerto Vallarta for vacation spots...," one of the criticisms read.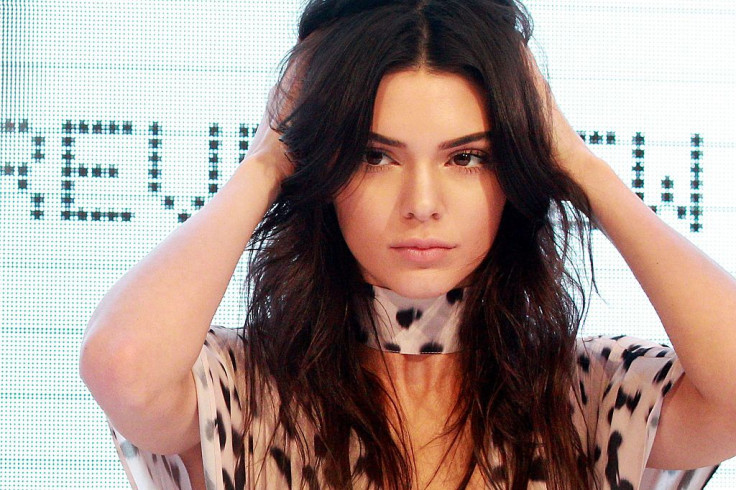 © Copyright IBTimes 2023. All rights reserved.