Kendra Wilkinson Considering Divorce From Hank Baskett After Ava London Cheating Scandal: Report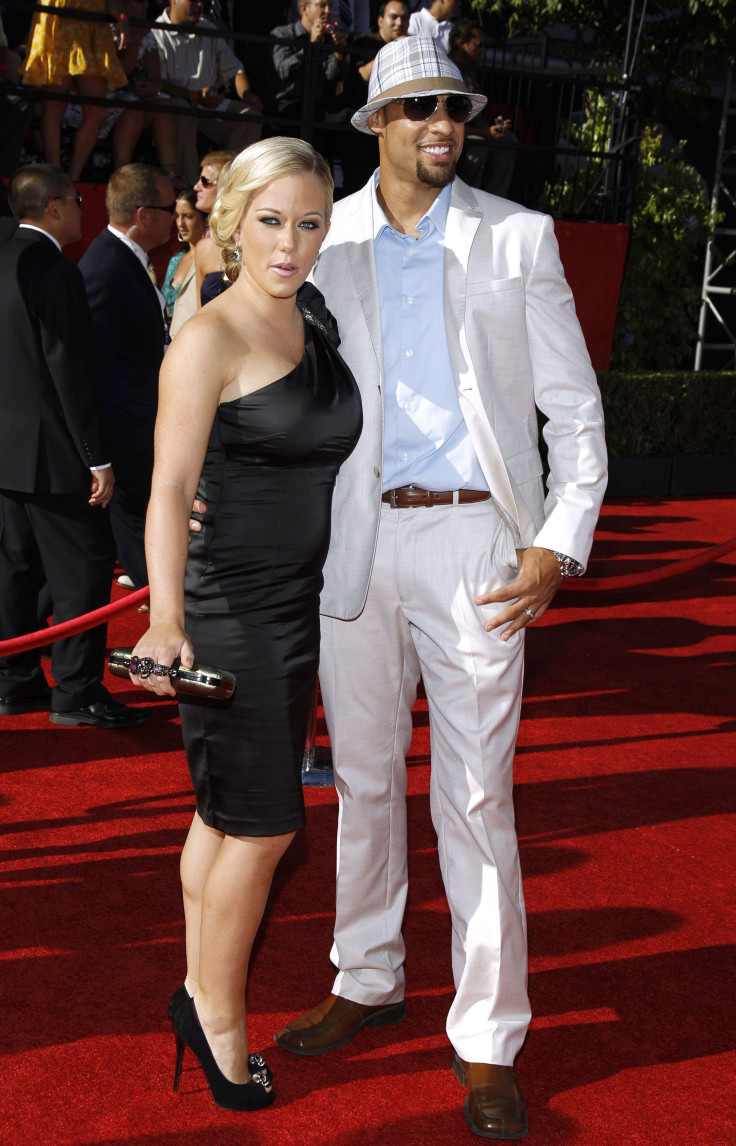 Hank Baskett's alleged affair with transsexual escort Ava London is apparently unforgivable to his wife, reality-TV star Kendra Wilkinson.
According to a print report from the July 14 issue of Life & Style, Wilkinson, 29, is heartbroken over reports of her husband's cheating with London in April, and is considering a permanent split from the retired NFL star.
"Kendra's telling pals the marriage is over," reported the tabloid, a source adding that the former "Girls Next Door" lead-turned-"Kendra" star is calling her marriage to Baskett a "lie" and couldn't fathom anything but divorce after his betrayal. "Kendra won't stay married to a cheater, let alone one who cheated with a transsexual," said an insider.
With Baskett, 31, no longer living in the couple's Calabasas, California, abode, the former Playboy model is now reportedly getting babysitting help (the couple welcomed daughter Alijah in May to join Hank Baskett IV, 4) and emotional support from outside sources. Despite having the support from three of her closest pals, insiders say Wilkinson isn't reacting well to the breakup of her five-year marriage.
"She's devastated," said a source of Wilkinson's current condition. "She's not eating, showering or sleeping. She isn't functioning like a human being."
When not in her depressed state, Wilkinson reportedly devotes her time to searching the couple's home for evidence of other affairs. "She's telling friends she doesn't doubt there are other women, trannies, even men," said an insider. "Kendra has torn the house apart for clues. She feels like she's been sleeping with a stranger."
While the couple has yet to file for an official separation, Los Angeles attorney Goldie Schon reports that their divorce could cost up to $12 million. The duo, who didn't sign a prenup before their 2009 Playboy Mansion nuptials, would reportedly both walk away with $6 million but would have to split their assets, including their six-bedroom California mansion.
According to previous reports, Baskett spent $500 to have sexual relations with London, a transsexual escort, in her Northern California home in April. Wilkinson was reportedly eight months pregnant with the couple's second child at the time.
© Copyright IBTimes 2023. All rights reserved.