Kendra Wilkinson-Holly Madison Feud: 'Kendra On Top' Star Continues To Slam Former Playboy Playmate Over 'Down The Rabbit Hole' Book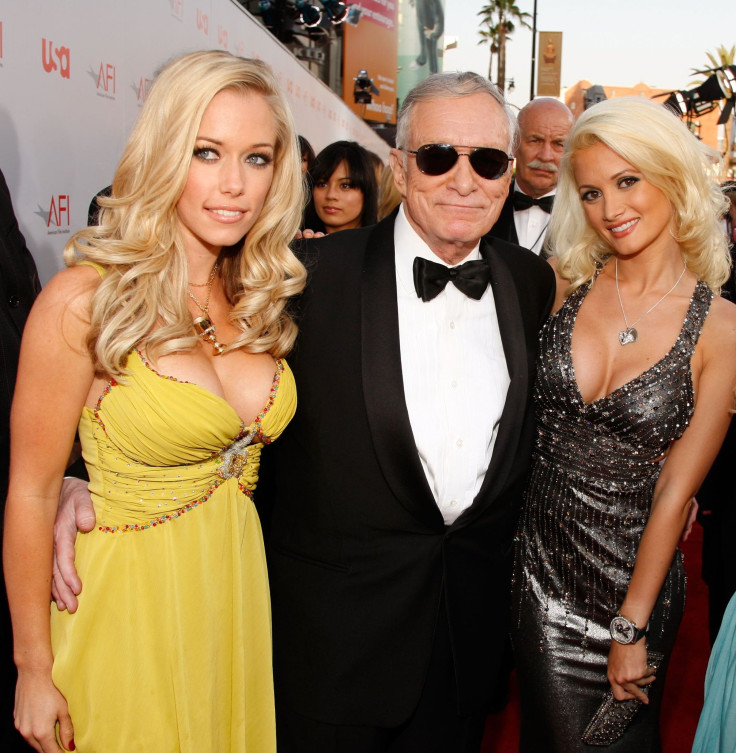 Kendra Wilkinson is still very upset with her former Playboy Mansion housemate Holly Madison over her book "Down the Rabbit Hole: Curious Adventures and Cautionary Tales From a Playboy Bunny." As previously reported, Madison bashed her time as a Playboy bunny, writing in her book that she considered suicide because she couldn't deal with it. The 35-year-old also slammed ex-boyfriend Hugh Hefner, as well as Wilkinson for being "the fakest person [she] ever met."
The two ladies went back and forth bashing each other after the book's June release, but apparently Wilkinson is not done ranting about Madison's comments.
On a sneak peek of Friday's "Kendra On Top," the 30-year-old opened up to a therapist about "Down the Rabbit Hole," saying everything Madison wrote about her was a lie.
"She writes a book putting rumors out there about me all over the Internet and stuff. It's just absurd," Wilkinson said. "Seven years later and this b--- is talking about s--- that happened while I was f---king 18, 19 and 20."
The WEtv star continued saying she was "never friends" with Madison, and the only thing they had in common was that they "f----- the same man."
"That's not friends," Wilkinson added. "Obviously, she's trying to get the public to think different of me, which I am who I am, I've never faked s--- a minute of my life."
As previously reported, Madison wrote in her book that she initially thought her "Girls Next Door" co-star was "really nice," but later realized Wilkinson had a sense of entitlement while living in the Playboy Mansion. Madison claimed Wilkinson would often demand things from Hefner like new cars and dental work.
"When I was writing about Kendra in the book, I had a lot of mixed feelings about it because some of what I say comes off as pretty negative," Madison explained to Us Weekly in June. "I definitely didn't want to bash another woman in the book, that wasn't where I was going, but I didn't feel like people would understand where I was coming from or why I was so miserable at the house if they didn't understand how bad the 'dumb girl culture' made me feel."
Last month, Wilkinson responded to Madison's interview telling Us Weekly she felt it was a "shame" the model couldn't "be appreciative of what something like that has given them."
Watch the video below of Wilkinson talking about her feud with Madison below.
© Copyright IBTimes 2023. All rights reserved.