Kevin Hart, Bodyguards Involved In Scuffle Outside Canadian Strip Club After Star Walks Out Without Paying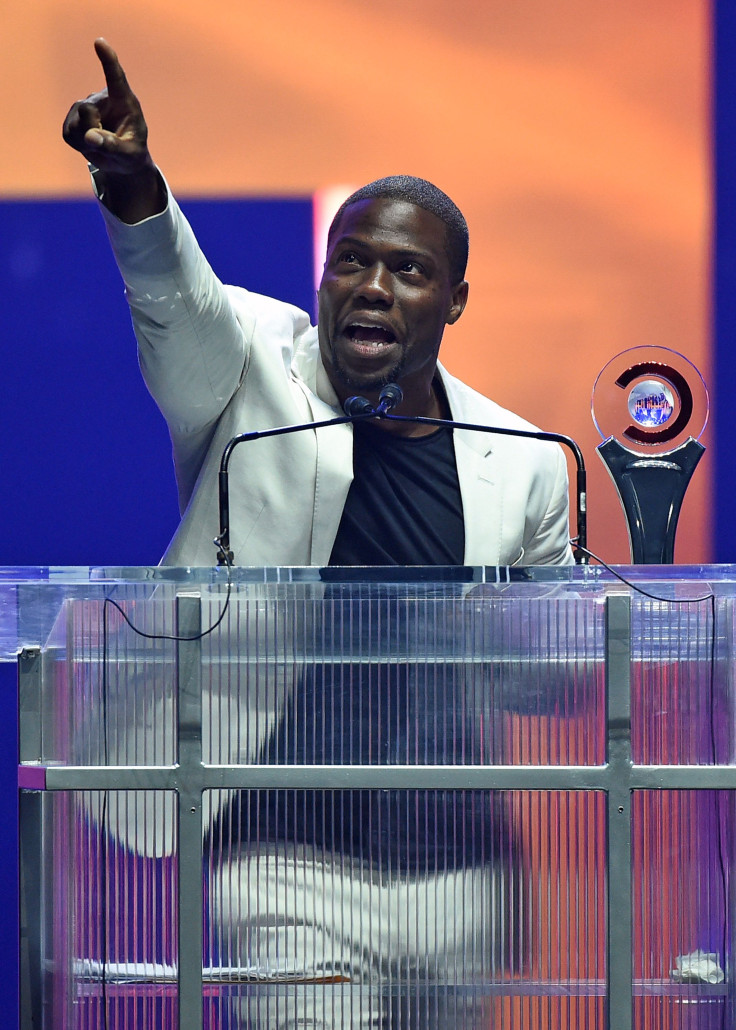 Kevin Hart is in hot water after skipping out on the bill at a gentleman's club in Quebec, Canada, over the weekend. According to cellphone video from the incident, the comedian and his crew were approached about paying the bill outside the club as they were trying to leave and they were none too happy about it.
The video, published by TMZ, shows Hart's bodyguards pushing through the crowd while trying to clear a path for the 36-year-old star from Le Pigale to his SUV. Security at the club were angered by their use of force and began pushing back. The situation escalated from there, with Hart getting involved. His security began fighting with Le Pigale's in the street when the "Get Hard" star noticed a fan filming. He grabbed the phone and threw it, according to footage from another phone. He and his posse were then approached by the waitress they reportedly stiffed. Rather than cough up the $65 he and his team decided to drive off, leaving her with nothing. Le Pigale's manager told TMZ the entire situation was a misunderstanding and assured fans Hart will eventually pay the bill.
This is not the first time Hart's been in trouble since emerging into the spotlight. In April 2013, the well-known funnyman was reportedly arrested for drunk driving in Los Angeles. Hart was reportedly driving his Mercedes erratically, going more than 90 mph on the Highway 101. He is said to have narrowly missed hitting a nearby gas tanker before being pulled over by a California Highway Patrol Officer. Hart failed a field sobriety test and was taken to Van Nuys jail, where he was held until morning. He was released on $5,000 bond.
It remains unclear what lead up to the altercation. Hart has not personally addressed the incident.
© Copyright IBTimes 2023. All rights reserved.