Keyshia Cole Talks About Her Admiration For Beyonce And Jay-Z, And Her Own Relationship In Rolling Out Magazine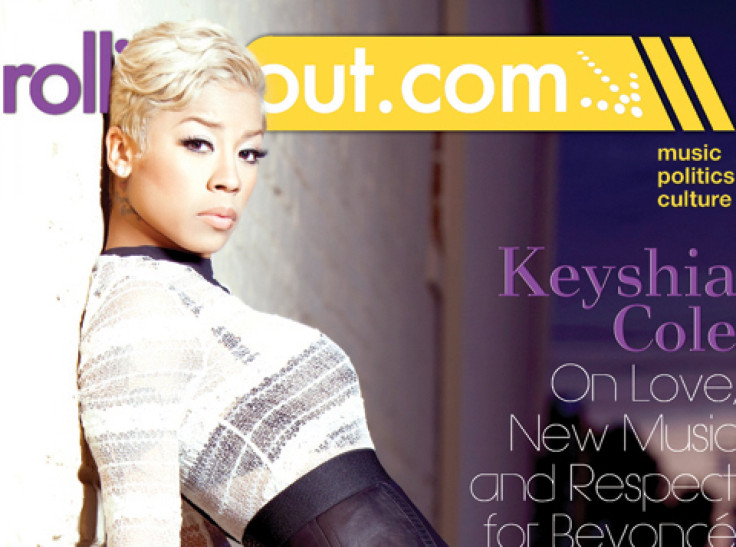 Keyshia Cole is featured on the latest issue of Rolling Out magazine, and talks about love and her respect for hip-hop's power couple — Jay-Z and Beyonce.
Cole is married to NBA star Daniel Gibson, and they have a son named Daniel Gibson Jr. Their relationship, as well as Cole's journey toward completing her latest album, "Woman to Woman," is the main story line on their BET reality show, 'Keyshia and Daniel: Family First.'
In Rolling Out, Cole discusses when she knew Gibson was the one for her. "I thought he was beautiful the first time we met," she revealed.
"We had been talking for months before we physically met each other. We had ups and downs in our relationship, and we grew from it. When you make a commitment to marriage, you have to be serious about it. You can love the person you are with, but you have to be sure that you're ready to make that commitment.
"This is not only for when times are good — marriage is for the remainder of our lives. [It's for] building a life and making the best life for your children."
Cole also said she admires Jay-Z and Beyonce and their strong bond.
"I respect Beyoncé and Jay-Z, because I know how hard it can be to stay in love in this business. In the beginning, it appeared as if Jay-Z knew Beyoncé had work to do. I respect that. You can't go into a relationship trying to change someone. You have to grow with that person and go through everything with them.
"That's one thing that I noticed and I respect about them. Of course, I'm not with them every day, but that's what I see from the outside looking in," Cole said.
Her album, "Woman To Woman," will be available on Nov. 19. Check out the rest of Keyshia Cole's interview with Rolling Out magazine here.
© Copyright IBTimes 2023. All rights reserved.