Keystone XL Pipeline Approval Clears House, Heads to Senate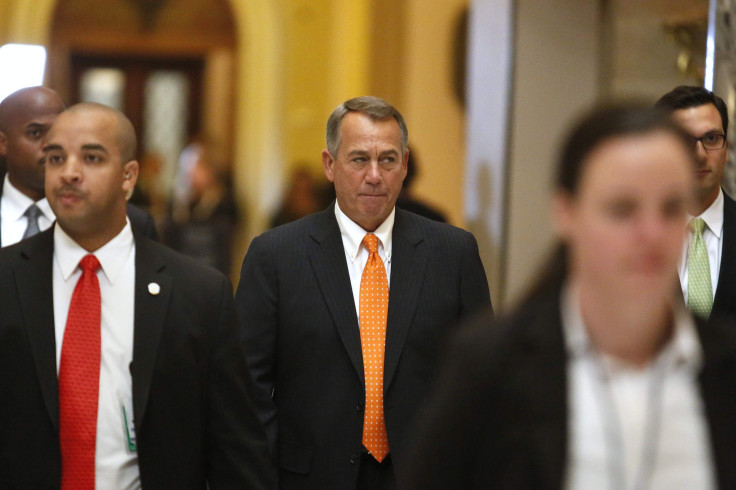 WASHINGTON -- The Keystone XL crude oil pipeline got approval once again in the House of Representatives. Unlike the last eight times the House has passed a bill that would authorize construction of the controversial pipeline, this time it actually stands a chance of getting a vote in the Senate.
The bill passed 252 to 161 on mostly partisan lines in the House, with only Democrats opposing the legislation. One Republican voted "present" and 31 Democrats voted in favor of the bill. Minority Leader Nancy Pelosi had expressed public opposition to the bill, saying her concerns were not about the project itself but the lack of protections in the event of a spill.
Keystone has long been a divisive issue on Capitol Hill. President Barack Obama has refused to approve construction of the pipeline, which will run from Canada to Southeast Texas, carrying crude oil from northern tar sands. Obama's opposition has been encouraged by environmental groups who argue that opening up new access routes for oil will only entrench the nation's dependence on fossil fuels.
Republicans then made the pipeline a cause célèbre, criticizing the president and Democrats for stopping the pipeline's construction, which they argued would create jobs and reduce American dependence on foreign oil.
Republicans in the House have held multiple votes to pass bills that would compel the authorization of the project. But those efforts have gotten no traction in the Senate. Many thought that after Republicans won control of the Senate last week, a vote would be likely in January.
But the calculations changed quickly. On Wednesday, Sen. Mary Landrieu, D-La., took the Senate floor to demand a vote. The move was seen as an effort by Landrieu to garner more support in her re-election bid, where she is struggling to find the majority to stay in office. After Landrieu's move, the House opted to hold another vote.
The Senate is slated to vote on the legislation Tuesday. It's still not clear whether it will have the needed 60 votes for passage; it could be just a vote or two shy.
And even if it does pass the Senate, it isn't clear that Obama would sign the legislation. He said on Thursday that his position -- which hasn't always been clear -- hasn't changed.
© Copyright IBTimes 2023. All rights reserved.
FOLLOW MORE IBT NEWS ON THE BELOW CHANNELS