Khloe Kardashian Confuses Fans With Photo Of Flat Tummy On Snapchat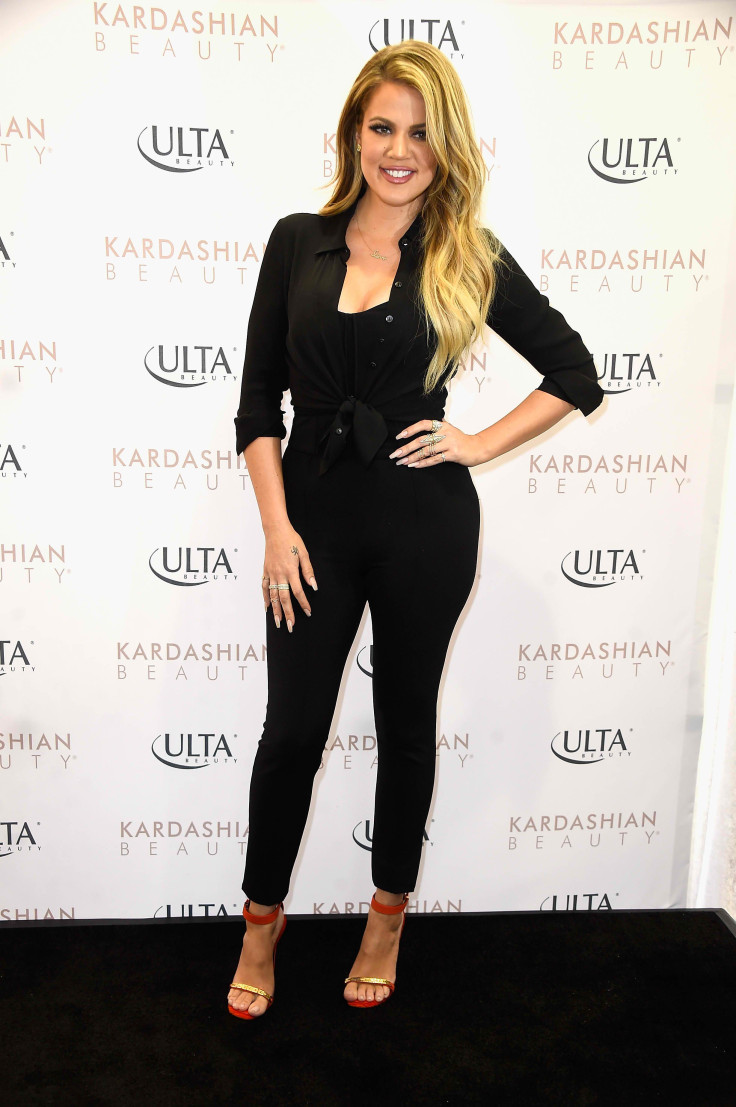 Khloe Kardashian continues to keep her fans confused over whether or not she is pregnant.
On Monday, the "Keeping Up with Kardashians" star took to Snapchat to share a photo of herself in a sports bra and tight pants. Kardashian's midsection was on full display, and she has no baby bump. "The best workout for your sign," she wrote in the caption.
According to Daily Mail, the photo could be a throwback post. Kardashian also used it to promote her blog, Khloe With A K. The post encouraged readers to consider their star sign for their workout regimen.
Over the past few months, Kardashian and her half-sister, Kylie Jenner, have both been plagued with pregnancy rumors. The two reality stars have remained mum about the rumors, but their mom, Kris Jenner, recently seemed to hint that both have a bun in the oven.
In the "KUWTK" special episode on Sunday, the Kardashian-Jenner clan reunited to enjoy a lavish meal at home. Everyone shared the thing they were most thankful for, and when it was the momager's turn to speak, she talked about her daughters having kids.
"I used to pray that one of you guys would have a baby and now it's like a faucet that we turned on and won't turn off," Kris said (via E! News). "The fact that I have all these grandchildren, it's been the most amazing journey to watch your kids because it's truly the meaning of just life."
Meanwhile, Kris also shared a post on Instagram hinting about three additional babies to the family last week. The snap featured nine bundles of pajama sets for her grandchildren. Six of the sets were named Dream, 1, Saint, 1, Reign, 2, Penelope, 5, Mason, 8, and North, 4. The remaining three could be for Kylie's, Khloe's and Kim Kardashian's babies.
Kim previously confirmed that she is expecting her third baby via surrogate. Meanwhile, one insider claimed that the "Revenge Body" star is already prepping to confirm her pregnancy soon. In addition, the source claimed that Khloe is "hungrier than ever." But the reality TV star still maintains her diet by eating "smaller meals throughout the day."
Do you think that Khloe's Snapchat post showing her with a flat midsection is a throwback? Drop a comment below.
© Copyright IBTimes 2023. All rights reserved.