Khloé Kardashian Defends Feud With Chloë Grace Moretz: Has 'Animal Instinct To Protect And Defend My Family'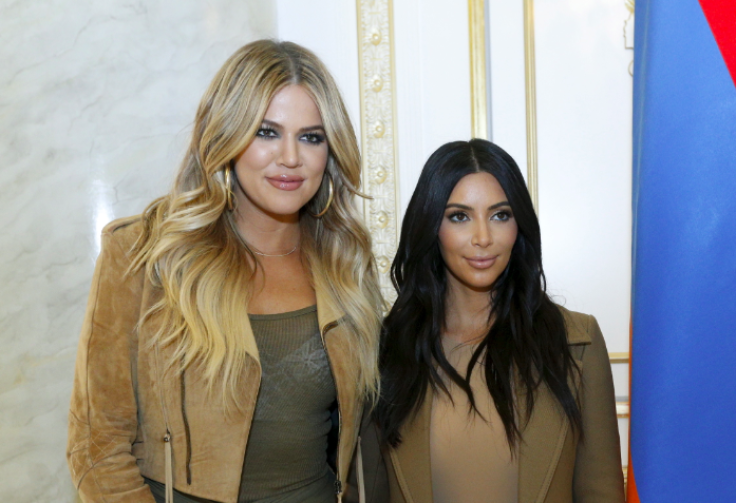 "Keeping Up With the Kardashians" star Khloé Kardashian isn't backing down after she got into a feud with "Neighbors 2" star Chloë Grace Moretz. When the actress criticized Kim Kardashian for leaking Taylor Swift's conversation with Kanye West about his controversial hit "Famous," Moretz essentially said there are better things to put one's energy into. Kardashian promptly slammed the young actress by posting a derogatory photo in defense of her sister.
Even after she was accused of being a bully, Kardashian, 31, stands by her choice to shame the 19-year-old. "I'm the last person to bully but have an animal instinct to protect and defend my family," the E! reality star wrote Monday. "Refrain from commenting on my family and OUR business (and I will do the same)."
Over the drama, Kardashian told her followers to have a "magical" day. "Now I hope everyone has a magical Monday! May peace be with you all," she said.
The drama started Sunday when Kardashian posted a picture of Moretz's behind. The bathingsuit bottom was pulled to the side. "Is this the a hole you're referring to @ChloeGMoretz ???" she wrote to her 21.2 million Twitter followers. The shady post was liked more than 100 times.
It was a response to Moretz who said people in the entertainment industry should worry about the "real world" and not focus on drama. "Everyone in this industry needs to get their heads out of a hole and look around to realize what's ACTUALLY happening in the REAL world," she said. "Stop wasting your voice on something so petulant and unimportant."
Follow me on Twitter @mariamzzarella
© Copyright IBTimes 2023. All rights reserved.