Khloe Kardashian On Relationship With Tristan Thompson: 'You Do Stupid Things For Your Kids'
Khloe Kardashian opened up with Kendall Jenner in the recent episode of "The Kardashians" about her relationship with professional basketball player, Tristan Thompson - with whom she shares a four-year-old daughter True.
"Sometimes you do stupid things for your kids, but also you can't be stupid for your kids for so long," Khloe said about giving Thompson a chance despite him cheating on her, ETonline reported. "I will say I'm really proud for how I tried for True and the rest is the rest."
Khloe went on to speak with her sister, Kim Kardashian about the basketball player and said she doesn't "have any regret" giving Thompson another chance for the sake of her daughter.
"I don't feel guilty. I believe in second, third, fourth chances of everyone," Khloe said. "I want someone to give me the same grace I'm giving them."
While Khloe mentioned that she doesn't mind giving multiple chances, she also noted how people talk about her following the cheating news that went viral.
"Is it the most f--ked up thing that this has to happen so publicly every f--king time in my life? Yes. Is it so f--ked up that society blames me or women?" she told Kim. "It's disgusting and deplorable of these people to talk about other people like that."
Khloe further shared how people don't have any "empathy" or "compassion," adding, "There's just no sense of humanity."
Kim went on to slam those people who bashed Khloe for trying to reconcile with True's father.
"You know what? All of you f--king trolls on the internet that make Khloe feel like the biggest piece of s--t, I will find each and every one of you and not threaten you on TV, but it's wrong," Kim said in a confessional. "It's so wrong because you guys don't understand that, when you have a child, you'll do anything to try and make it work."
Kim also shared that she is "so proud" of Khloe as she wanted to give her "relationship a second chance, even after he dogged her and embarrassed the s--t out of her."
"It's time to walk away, and I don't feel guilty about it. I tried so hard," Khloe said in her confessional about trying to make her relationship with Thompson work.
Thompson last year made headlines for a paternity lawsuit after a woman sued him for child-related expenses and claimed that she is pregnant with his baby.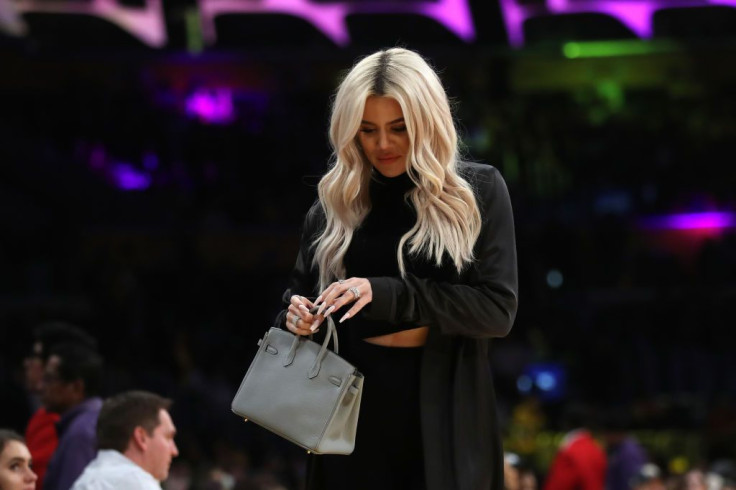 © Copyright IBTimes 2023. All rights reserved.