Twitter Reacts To Kid Rock's Possible Senate Run In Michigan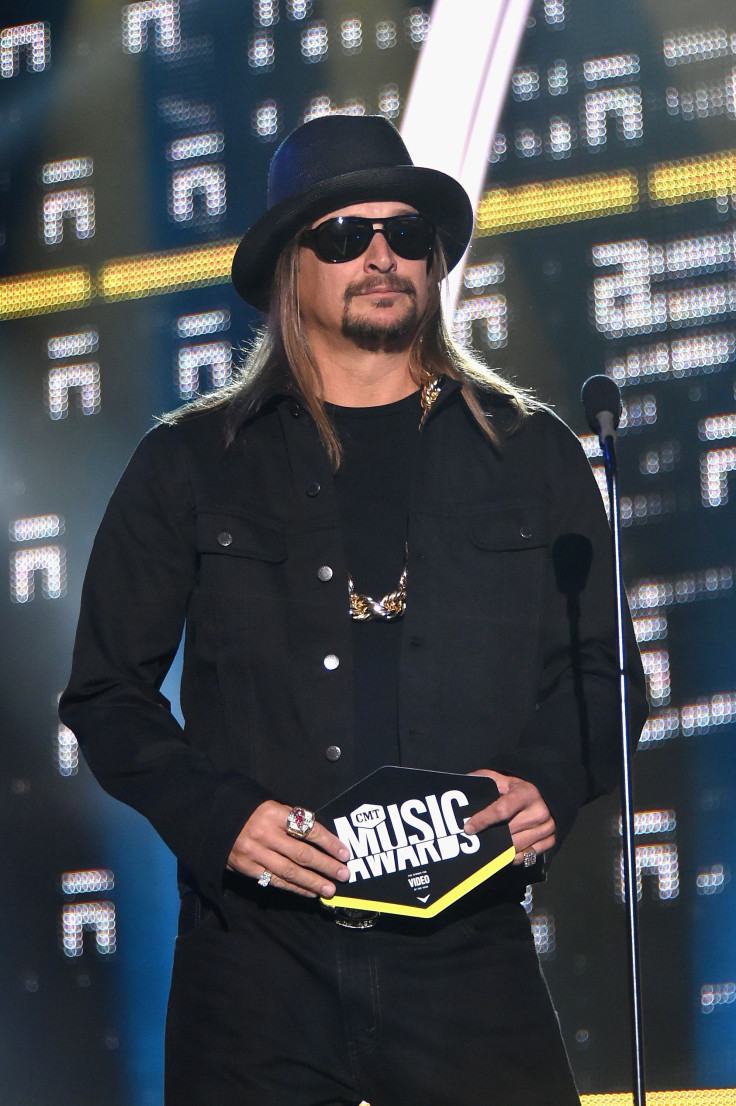 Musician Kid Rock announced Wednesday he would run for senate in Michigan in 2018. He launched his campaign website "KidRockForSenate.com" in a post on his official Twitter account.
Rock, whose real name is Robert James Ritchie, wrote on Twitter the website "KidRockForSenate.com" was "real."
Read: Is Kid Rock Running For Senate? Michigan Republican Party May Consider It
Social media users were quick to express their opinion about the 46-year-old Michigan native's potential bid for the Senate.
Judith Ingram, spokeswoman for the Federal Election Committee (FEC), told CNN Wednesday afternoon that there had been no filing under the name "Kid Rock" or his legal name Robert James Ritchie or Robert Ritchie. She also said a filing like this "would first go to the Secretary of the Senate, which is the entry point for Senate filings."
The website launched Wednesday, referred in Rock's tweets, features a photo of the musician donning a hat, leather jacket and aviator sunglasses as he is seated next to a stuffed moose, on a blue chair. The website logo reads "Kid Rock '18 For US Senate." Fans can purchase merchandise like shirts, lawn signs, stickers and caps endorsing the logo.
However, website visitors have been apprehensive because when they clicked to purchase the apparel, it redirected them to Rock's Warner Bros. Records website, which indicated he was possibly trying to promote a new label and might not actually be running for the office.
Read: Kid Rock's Lip-Synching Diss, White Mug At 2013 Billboard Music Awards Cause Controversy [VIDEO]
Kid Rock is a Republican and has been a vocal supporter of President Donald Trump. He has been considered for the Senate seat held by Debbie Stabenow (D-Mich.), up for re-election in 2018. Michigan GOP Press Officer Sarah Anderson told Fox News in February she was not sure if Rock would run for office in the state, but it "would be awesome" if he did.
Wes Nakagiri, a Michigan Tea Party activist, also told the Detroit Free Press in February the Trump candidacy could be "a template" for a Kid Rock candidacy. "I'll bet you he would generate as much excitement as Trump did," he told the daily.
Rock endorsed Mitt Romney for president during his 2012 campaign. He told the Guardian in 2015 he was inclined towards the middle on certain issues despite being a Republican. "I am definitely a Republican on fiscal issues and the military, but I lean to the middle on social issues. I am no fan of abortion, but it's not up to a man to tell a woman what to do. As an ordained minister I don't look forward to marrying gay people, but I'm not opposed to it," Rock said. In April 2015, he also visited the White House along with Sarah Palin and Ted Nugent.
This is not the first time rumors have come up regarding Rock running for a political office. In February, a Roll Call report mentioned the musician's name was considered as a possible Senate candidate at a state Republican Party convention in the same month.
© Copyright IBTimes 2023. All rights reserved.